The travel ball season is finally here … tryouts are complete, teams are formed and they are putting them on the floor for competition.
The 2019 Phenom Opening is absolutely loaded with talent from the 12u to the 17u division. The beautiful part about these events on the Phenom Platform is that you have ridiculous amounts of high-level talent, everyone already knows … but you also have a stage set for talent to sneak up on you, primed for breakouts …
Here is a list of players who are primed for April breakouts that Division 1 College Coaches need to make note of ASAP and plan to watch during the Live Period …
6'7" 2020 Jakob Moore
Team Winston
Moore came out with a purpose during this event, he was a great rim protector, but not only that a rebounder and overall post presence. He is long and he has a quick bounce with overall explosion. He has done a great job with his body over the last year, very strong. The lefty showcased the ability to face from the high post as well as polish and patience on the block. He has the look of a Big South/MEAC type of difference maker and schools around that level should look closely.
6'6" 2020 Daniel Ransom
Team Charlotte
Ransom has carried a Western Carolina offer for around a year now, so he is not a new name. However, it is surprising that is the only offer he has. He is a mismatch off the rip, with his strength, explosion, and ability to shoot the ball. He plays a no-nonsense style of ball as an aggressive power wing. He showcased the ability to shoot the ball consistently from 3. With his ability to defend multiple positions, play above the rim and knock down shots, Head Coach Jeff McInnis will be able to showcase him in a major way this summer. Expect Western Carolina to have lots of company very soon.
6'6" Unsigned Senior Zack Austin
Team Winston
Austin is another forward who has taken a major step forward. He carried an Appalachian State offer from the old staff and after his performance here, that offer is looking more like foresight. Austin is a combo forward, who is supremely athletic and able to defend multiple positions. He has great length and plays TOUGH. Where his game has expanded is offensively. He is able to consistently shoot the three ball as well as put it on the deck for 1 and 2 dribbles. He can set up on the block the mid-post, high post or the wing now and be effective. This should be a fun April and he should be prioritized by D1 coaches to watch in April.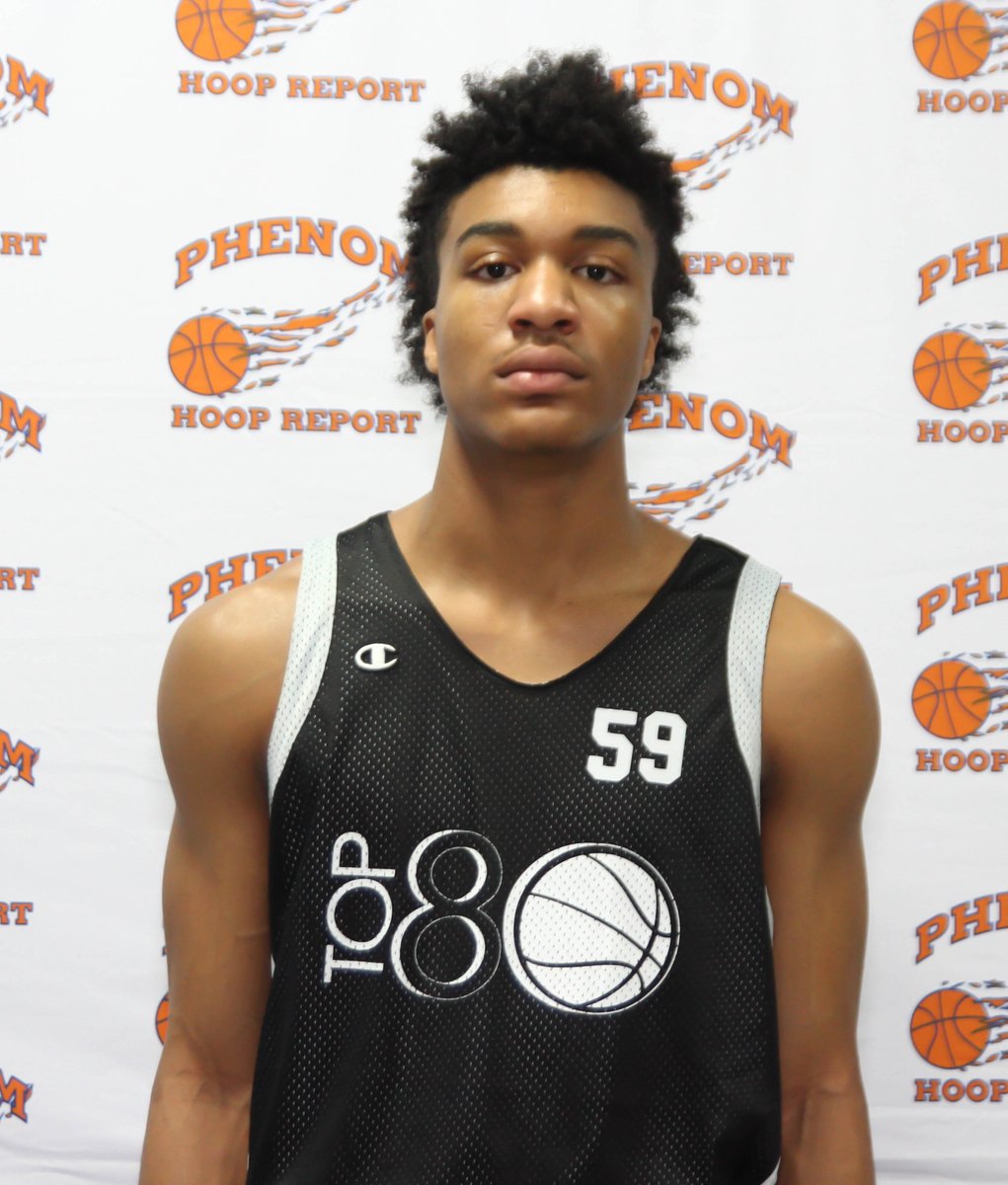 6'4" 2020 Ahmil Flowers
Greensboro Warriors
Flowers is a player we have talked about a good bit recently. Following the standout season he had (16 ppg on 55% FG) and after his performance among the state's very best at the NC Top 80, we expected him to break out in this event. Well he has, and possibly then some. Flowers is a flat out bucket getter, it is plain and simple. He is blessed with a great frame, both strong and length, and he is explosive. He is an aggressive downhill rim attacker, but showed the ability to knock down the 3ball consistently off the catch. This really opened up his ability to score the ball. He has the look of a D1 guard at the MEAC, Big South, etc…level (possibly higher). There is a lot to like here and he should have a host of schools who walk away from the April Live period with him around the top of their boards.
6'1" 2020 Justin Wright
Team Loaded NC
Wright is just a winner, it is that plain and simple. College coaches need to prioritize this. The 6'1" point guard led his team to an undefeated, state championship winning season, along with making 1st team All State. He is a point guard who is never rushed and plays mistake-free basketball. He doesn't turn the ball over, he is a dead-eye three point shooter and he makes his teammates better. Currently, Rice, High Point and East Carolina have offered … East Carolina should be the baseline of his recruitment as high majors start to come looking at this 2020, he is a winner and he will win games at the highest level in college.