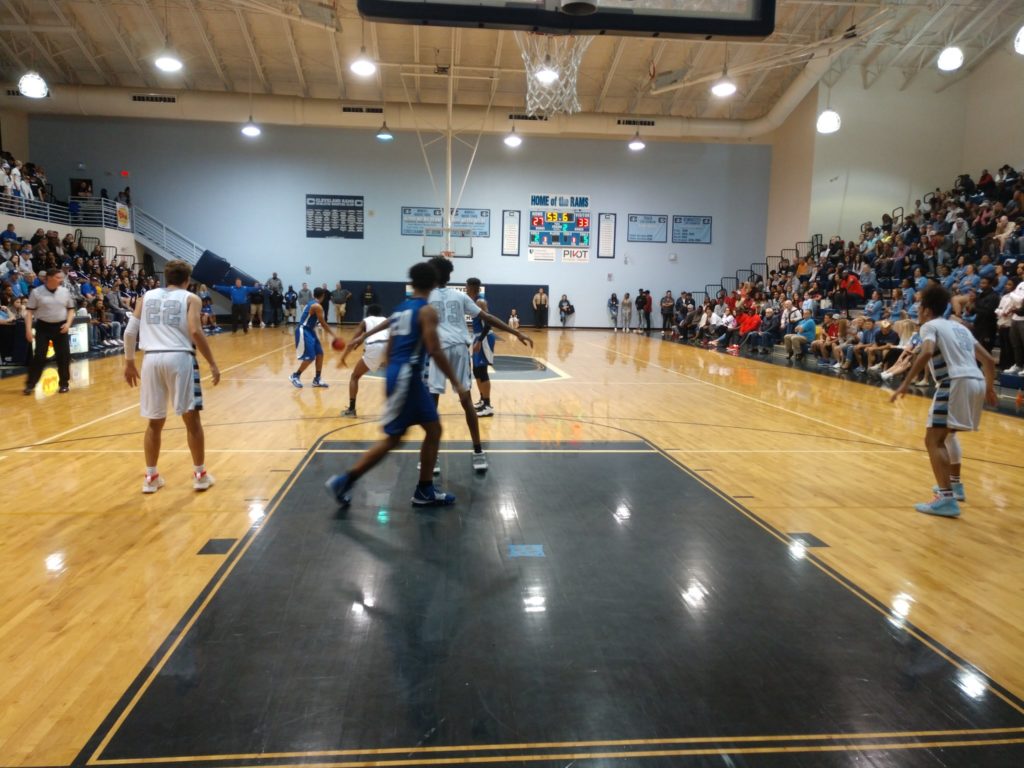 In Game 2 of our Tuesday night outing, Phenom Hoops checked in at Cleveland high school, as the Rams took on Clayton for a big conference battle in the Greater Neuse Conference.
Arriving in the second quarter, Clayton jumped out to an early 23-9 lead but Cleveland started to chip away at their lead. The energy started to pick up from the Rams led by 2022 Trey Fields, scoring all around the rim and being incredibly active on the boards. Clayton held onto their lead by only led 35-27 at halftime.
Balanced scoring for Clayton continued into the third quarter, as they outscored Cleveland 19-16 in the third quarter but Cleveland never went away, even though being down by double-digits.  Cleveland attacked and was able to get to the free-throw line, but the play of Mason Rusch and others stepped up big to ultimately end up winning 73-56 on the road.
Final: Clayton 73 – Cleveland 56
Stats:
Clayton: Mason Rusch 22 points/ Joquan Ross 15 points (5 3-pointers)/ Elijah Sanders 11 points/ BJ Freeman 8 points
Cleveland: Trey Field 19 points, 13 rebounds/ Walter Ghaffar 15 points
Standouts:
2022 6'6 Trey Fields (Cleveland): Fields was absolutely outstanding on Tuesday night. Young, lengthy prospect, Fields was nimble and agile around the basket, rebounded at a high rate with great hands and using his wingspan, and displayed nice touch. He has averaged nearly 10 points and double-digit rebounds this season, and really put himself on notice.
2020 5'10 Mason Rusch (Clayton): Holding an offer from NC Wesleyan, it wasn't hard to notice the play of the senior guard. Rusch's ability with the ball in his hands is fun to watch.  He is crafty, shifty, and has quick instincts, especially with his spin move that got defenders flying by.  He is a tough guard and knows how to score inside and out, despite being 5'10.