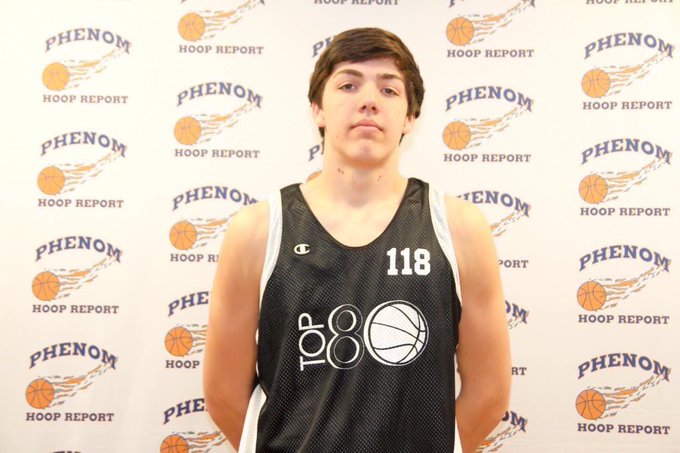 Player: Blake Preston
School: Liberty
Height: 6'9
High School: Charlotte Christian
The North Carolina native really showed improvements in his game as a sophomore this past season at Liberty. As a redshirt freshman, Preston played in 14 games but only averaged five minutes a game and 2.4 points. As a sophomore though, he saw the jump that he had hoped, playing in 29 games and averaging 18 minutes a game. He also put up impressive numbers in limited time, averaging 9.0 points, 6.4 rebounds, and 1.3 assists per game, while leading the conference in field-goal percentage at nearly 62 percent.
What did Phenom Hoops Say in the Past?
"What is there not to like about at a high academic 6'9" kid who has incredible hands, runs like a wing and has touch and vision to score on the block or pass out to his open team mate. The best thing about Preston is that he is just scratching the surface of his ability. He is also a good athlete and a great rebounder."
"During the North Carolina Top 80 Preston showcase his entire tool belt. The North Carolina Top 80 is North Carolina's most prestigious invite-only camp as it puts the top players from the state under one roof and has them compete against one another. For the 3 games Preston averaged 23.7 points per game, with a game (and event high) of 39."
"Preston is a throwback type big. He has good hands and a great frame. Preston's touch around the paint is great, with both hands, and ability over both shoulders. His game is on a rapid trajectory and will very soon be a highly recruited post player. With no offers currently, Preston may have some of the most buy now stock in NC!"
"We're talking about another late bloomer that has enjoyed a tremendous growth spurt over the past year. He has passer friendly hands and nifty footwork in the paint. More importantly, he runs the floor as well as any big we have seen this year. He is a high IQ player that makes winning plays time after time. While he will need to better show off his athleticism, one thing is for certain; Blake Preston has all the physical tools to be a high effective player at the appropriate D1 level, not to mention the multiple numbers of intangibles that he brings to the table."