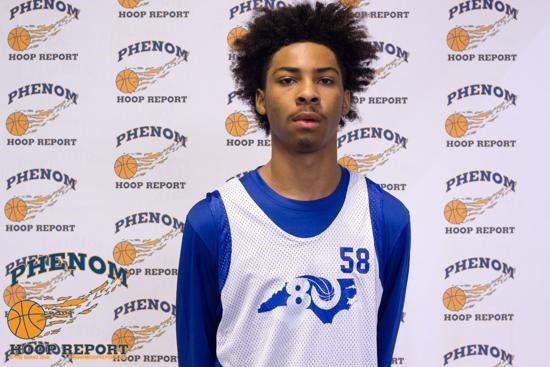 Hey! Guess What!  Another Kinston product is producing at the college level!
He also was outstanding at Meadowcreek in Georgia as well. Damian Dunn has found success everywhere he has gone and it seems to be continuing. Many may have not seen or have noticed what the redshirt freshman has been doing this season at Temple, but they should start.  After only playing 18 minutes before facing multiple injuries last season and having to miss the rest of the season, Dunn is coming back even stronger as a redshirt freshman.
This season, Dunn is already leading the team in scoring at 14.3 points per game, while also notching 4.4 rebounds and 2.5 assists. He has been terrific in getting to the line this season as well, nearly averaging nine attempts per game. Dunn has such a good combination of size and skill to his game but is giving everyone an early sample of his scoring power. He showed that though while he was at Kinston high school and at multiple Phenom events.
We wrote this about Dunn back in 2016:
"The "Kinston Pipeline" will continue for another four years. Let's just say this, "Damian Dunn has a chance to be really special." In our opinion, Damian has the total package. He combines size, athleticism, skill and youth. He's only going to continue to get better over time and that's a scary thought for his opposition. Coach Carrier stated, "Damian is a shot maker, he scores from all three levels on the court. He takes advantage over smaller wings by utilizing his sheer strength and mobility." In addition, he's a versatile defender and toughness is his calling call. Damian has all the ingredients to be the next "great prospect" out of Kinston. Without question, he is the real deal."
"Dunn is a natural player, with a feel for scoring the ball. His shot off the bounce, while unorthodox, is almost automatic. He has a similar game (and shot release) to Austin Rivers. Only a freshman, with this type of poise and skill set, it will be fun watching him grow."
Dunn is just another Phenom Alum and HoopState product that is producing and though he may be going under the radar despite Temple's overall record, Dunn deserves recognition for what he has been able to do early on in his career.