What was great about the Phenom 757 Showcase, outside of giving college coaches a chance to watch and recruit some of the talent around the area but it also gave us a chance to watch some of the young rising players as well. There were a few players that caught my eye specifically in the Class of 2024 at the event, as here are a few names to start watching if you haven't already.
2024 6'1 Brandon Callahan (All-Carolina):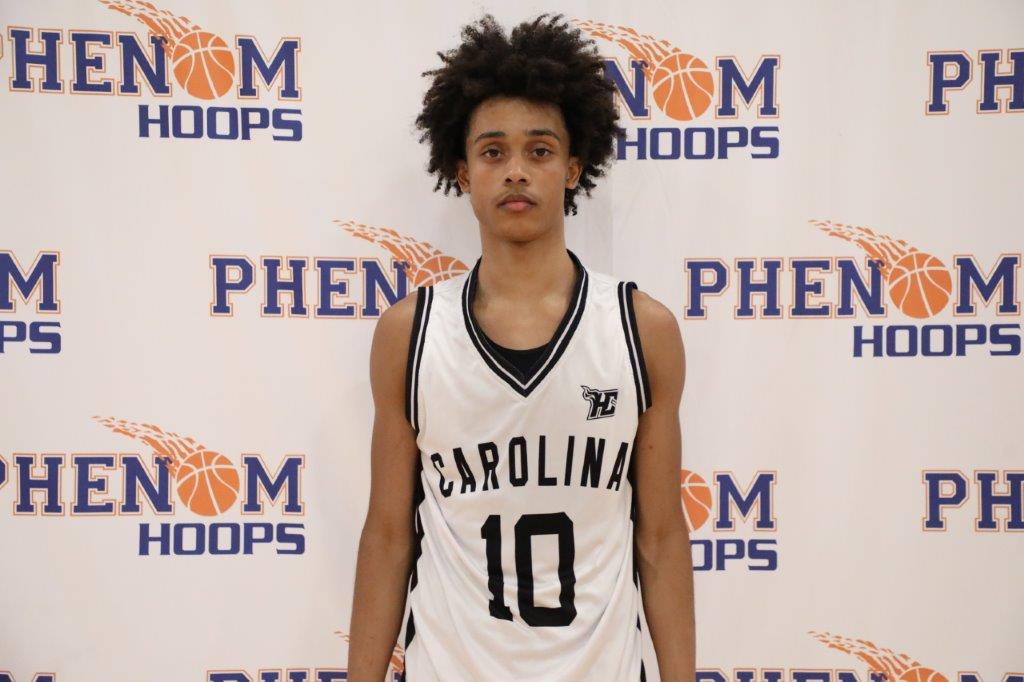 Callahan is one to keep tabs on in the Raleigh area. Having a few chances to watch him already, he continues to capture our eyes with his game and feel early on. What you have to like about his game the most though is his pull-up game, knocking down shots over defenders consistently from multiple areas and levels. He has a confident shooting stroke to go along with his size. Callahan plays very well under control and picks his spots, creating space and opportunities to knock down shots.
2024 6'7 Drake Powell (Team Loaded NC 15u):
Call me a big fan of Powell's game and when you watch how he operates on the court, it is easy to see why schools should be starting to show interest. He has terrific size and guard-like skills, showing that he can be an impact in several areas of the court.  But the upside and potential with his game are what has to intrigue college coaches; as he gets stronger and develops more of his game, Powell is going to be a hot target for many.  He was very productive at the Phenom 757 Showcase and is a tough matchup on both ends of the floor with his size, length, and skillset.
2024 6'9 Eli DeLaurier (Team Loaded VA 15u):
It has been a while since seeing young DeLaurier but once sitting down and watching the big man work, you can see that his development has only continued over time. And the scary thing is that it looks to be just the start. DeLaurier is long, active, and moves well down low in the post; he understands positioning and using his size to finish well, while also being active on the boards and as a shot-blocker. It is going to be interesting to see how much more he develops into his game as his body develops and earns more minutes on the court but it is easy to see why schools are coming his way early on.
2024 6'4 Drew Pittman (Team Premier):
With his older brother on the sideline watching, it seems it is time to shift towards 2024 Drew Pittman as he was consistent and impressive throughout the entire weekend. Pittman sports a great frame already and plays with a physical mentality on the floor; he isn't afraid to battle on either side, can finish through contact, or showcase his range by stepping out. I like his ability also to be able to put it on the deck and create for himself. A physical prospect that can operate for himself or get to his spots for his jumper, while also impacting the game in other ways.
2024 6'3 Jayden Harris (Team Wall 15u):
Jayden "Juke" Harris should be one that fans have down to monitor. Getting my first glance at him not long ago at the Catawba Summer Camp, he continues to bring more attention to his game with his long 6'3 frame and ability to be a scorer. Harris isn't afraid of bright lights and isn't afraid to pull the trigger on his outside shot, being a real threat in rising over defenders from three. But he is a crafty guard on the floor in creating opportunities for himself. What intrigues you as well is the potential in his body continuing to grow and fill out. He is one you have to have on your radar for sure.