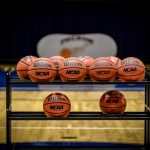 Greetings HS hoops junkies from across the Christmas shopping piedmont. The Sadster is here to present the new F5 for the week.
read more
Latest News
December is going to be a month to remember with Phenom Hoops
The month of November was fantastic but now we head into the month of December with four HUGE events all over the East Coast.
Battle at the Rock (South Carolina)
Good Guys vs. Cancer (North Carolina)
Country Roads Holiday Invitational (West Virginia)
Porter Gaud Holiday Classic (South Carolina)
For all events, check them out here!
Phenom Hoop Report has released its 2020 schedule!
Click here to check out the entire schedule and start making your plans TODAY!