This past weekend, Phenom Hoops held our annual Grassroots Tip-Off Classic at the Rock Hill Sports and Events Center in Rock Hill, South Carolina. The event was loaded with an abundance of entertaining programs from throughout the region and beyond. While most of the excitement was centered around the debuts various shoe-circuit teams and specific matchups between older squads, there were also a lot of notable prospects who haven't yet entered high school. We will take a closer look at a handful of current middle-school talents who should be worth monitoring over the foreseeable future…
6'6 '25 Isaac Ericksen (Team Loaded)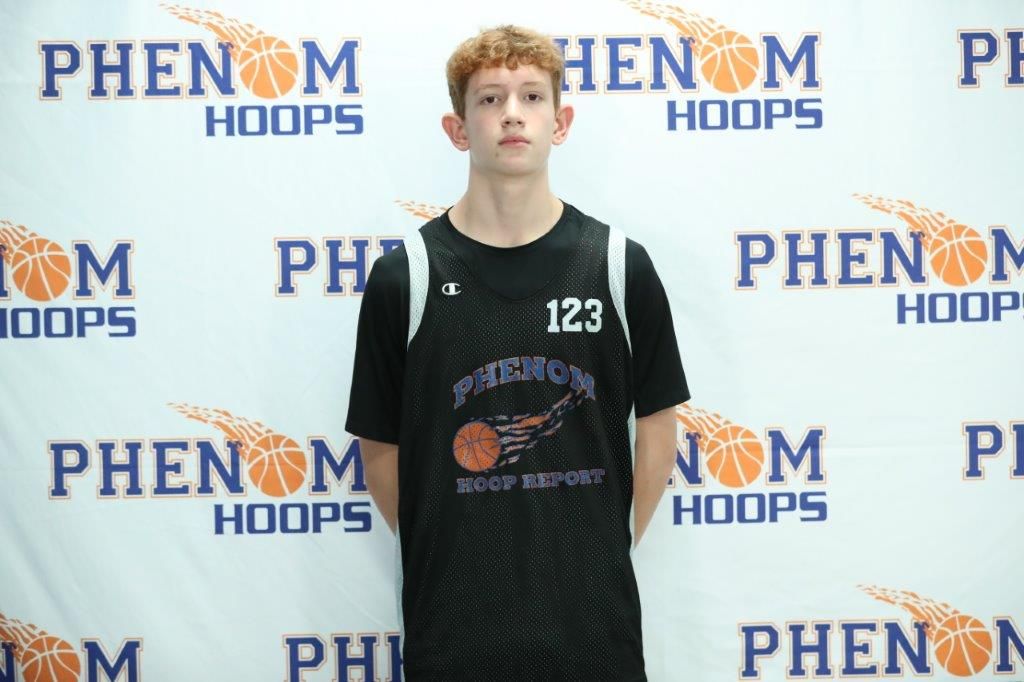 Arguably the safest bet of anyone listed, Isaac Ericksen already possesses an abundance of tools and on-court ability. From both a skill and physical standpoint, he's very advanced for a player of his age. Ericksen is long, skilled, and quite versatile as an offensive focal point, making him a legitimate matchup problem for most opponents. He's too fluid and skilled to be contained by bigger/stronger players and too effective at utilizing his length to be stopped by anyone smaller. Ericksen's instincts and overall feel for the game are clear on both ends of the floor, as evidenced by his ability to consistently establish the tone and stand out as a leader. He showcased some special qualities over the event, so it'll be exciting to track his progression going forward.
5'7 '25 Greg Murray (Carolina Riptide)
Although the Carolina Riptide's 2025 group is as balanced as any team within the program, Greg Murray consistently stands out as a leader. He's a smart, poised, heady floor general with a great balance between scoring and playmaking. Murray displays craftiness as a creator, both for himself and others, and seems to make plays with or without the ball in his hands. He can shoot from distance, attack the basket, or set up others with ease. Murray is a scrappy defender and able to force turnovers at a respectable rate while showing constant adaptability to team need. His physical growth should only aid his overall development into becoming a quality high school point guard.
6'2 '25 Howard Herbert (Team Loaded)
Right now, it would be difficult to find many guys within North Carolina's Class of 2025 who are more prepared for the high school game than Howard Herbert. He already has the physique and well-rounded skillset to be a useful contributor as early as next season. Herbert operated as a primary leader for Team Loaded, offering IQ, toughness, and versatility on both ends of the floor. He scored from all three levels, actively looked to get others involved, and more than carried his weight as a defender and rebounder. Herbert is also a reliable threat in transition, both with and without the ball in his hands. He's simply a quality player and should only continue to get better over the coming years.
6'5 '26 Elton Smith (Richland County Rebels)
In terms of physical tools, arguably no player on the list is more enticing than Elton Smith. He already possesses a long, athletic frame with the necessary size and strength to overwhelm opponents on either end of the floor. Smith finishes around the basket and blocks shots at a quality rate while consistently running the floor hard in transition. He displays a high motor, utilizes his body effectively, and doesn't look to do too much with the ball in his hands. As a rising eighth-grader, Smith will certainly be a prospect to watch closely going forward.
5'7 '26 Isaac Ellis (TLBA)
Anyone following the grassroots basketball scene within North Carolina has likely already heard of Isaac Ellis. Though small and somewhat unassuming, the seventh-grader is an absolute killer on the court. Ellis is smart, tough, and plays with a massive chip on his shoulder. He's not afraid of physical play but will torch opponents from beyond the arc if presented the opportunity. Ellis operates as a leader by example and offers a phenomenal balance between scoring and playmaking with this group. Like Smith, he has another year of middle-school competition remaining. Expect to hear Ellis' name a lot over the coming years.