STAY POSITIVE CLASSIC EVENT RECAPS
South Carolina is loaded with hidden gems around the state and one of our new knowledgable scouts brings you Part 1 of players that have gone under the radar but should be attracting some eyes from the state. Check out a few names below.
read more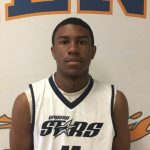 Check out the standouts from Phenom QC Showcase at Comenius high school.
read more