STAY POSITIVE CLASSIC EVENT RECAPS
Check out a few more names that impressed on Day 1 at the Hargrave Military Challenge.
read more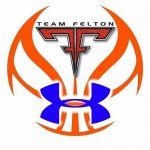 April is one of the biggest months when it comes to the AAU season.  Players and teams are looking to play in the right events, which is why Phenom Hoop Report is hoping to provide that platform all month long. We kick off the month of April in a big way with the Stay Positive, as teams from all over the region will come to compete.  Nationally ranked players and teams, along with unsigned...
read more