STAY POSITIVE CLASSIC EVENT RECAPS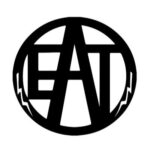 Just because the LIVE period is over in April, doesn't mean that Phenom Hoops is stopping their coverage, as we are bringing you a ton of post-event coverage as well throughout the coming weeks. Let's dive into a few players and teams that we saw at the event, as we shed light on players that performed well throughout. Team EAT Team EAT 2026 This is a team, though young, I believe you will...
read more
By: DeAjai Dawkins 2023 Kyler Harris (Cap City Scrappers)  You will be hard-pressed to find a player in NCHSAA 4A who had a more individually dominant season at the guard spot. Kyler Harris terrorized opponents this past high school season with some of the more entertaining scoring performances I watched all year. One thing is for sure; Harris is not afraid to take it to any defender. His...
read more