STAY POSITIVE CLASSIC EVENT RECAPS
Phenom Hoops was on deck for a terrific event at Cox Mill, as they brought you the Battle at the Mill. It brought several teams from around the area all under one building, giving fans a chance to take a look at the talent throughout the state. We bring you our standouts from Saturday's games.
read more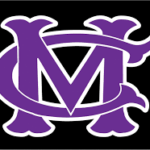 Phenom Hoops went back out on the road on Thursday to check out more teams throughout the Charlotte area, with our next stop being Cox Mill. Coach Johnson has done a tremendous job with this program and they look to be making a deep run in the playoffs once again. But let us dive into what we saw on the court as this will be a fun team to watch. 2022 Marcus Morgan looks to be the...
read more