STAY POSITIVE CLASSIC EVENT RECAPS
A very intriguing game out east, as Goldsboro hit the road to take on Princeton. Both teams have a combined record of 35-3, as this looked to be a heated battle and a big win for either team.  Both teams got going, but Goldsboro faced some early foul trouble, as Princeton was able to get out to a 14-12 first-quarter lead.  At the start of the second quarter though, Goldsboro started to get...
read more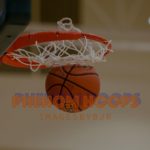 Phenom Hoops wanted to check in on an early game on Tuesday, which led us to Neuse Charter vs. Princeton.  Princeton has been playing extremely well this season, defeating their opponents pretty extensively for much of the season.  On Tuesday, it seemingly looked to be much of the same, as Princeton jumped out to an early 21-2 first-quarter lead.  Zion McPhatter led the charge early in the first...
read more