STAY POSITIVE CLASSIC EVENT RECAPS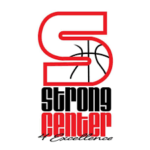 Another excited year of travel basketball has started. Last week, Tyler and I had the opportunity to lead a practice with Strong Center Elite 2023. One thing that stood out with this team is that they are all made up of players who are from the same area and have been playing together for years. Let's take a closer look at this year's roster. 5'10 2023 Micah Jones (Holly...
read more
It seemed every time a box score came into us at the Queen City Showcase, the names Micah Jones and Xavier DeBerry came up when they played for the Strong Center Elite 15u.
read more