STAY POSITIVE CLASSIC EVENT RECAPS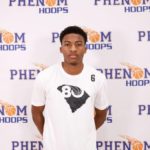 Phenom Hoops continues to hit the road, getting an early glance of teams around the state of North Carolina and the region before the upcoming high school season. Monday night, Patrick O'Brien went out to Westminster Catawba to check in on some well-known talent and a few new names. Last year, Westminster finished with a 16-3 overall record and making a run in the playoffs before...
read more
Team Synergy 2023 is a fun team to watch and we expect big things from them now and in the future.
read more