STAY POSITIVE CLASSIC EVENT RECAPS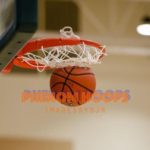 Community School of Davidson 62 Carolina International School 60 The Community School of Davidson visited Carolina International School on Friday Night. Even though Carolina International led the way most of the game, The Community School of Davidson had no quit. The Community School of Davidson was led by sophomore guard Seth Johnson who made big play after big play. He hit the three pointers...
read more
6'6 '20 Garreth Edgecome (Defenders Elite) The unsigned senior was easily one of the more impressive performers throughout this contest. Edgecome caught heat early on and was able to consistently assert himself as a spot-up threat. He has great size and length, but also understands how to embrace his role without forcing the action on offense. 6'4 '21 Camren Little (Charlotte Nets...
read more