STAY POSITIVE CLASSIC EVENT RECAPS
Phenom Hoops brings you another interesting podcast, this time bringing in a special guest from Pack Pride, Miles Masercola. Patrick and Miles sit down to discuss the latest surrounding NC State basketball, which includes quite a few HoopState prospects that are quickly making a name for themselves. Miles dives into more from what he has seen from Shakeel Moore, Cam Hayes, Jaylon Gibson, and...
read more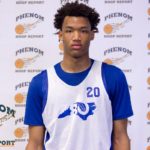 There are several other rising sophomores that will be big names in college basketball this season in the Atlantic Coast Conference. Here is a list of players that we will have our eyes on.
read more