STAY POSITIVE CLASSIC EVENT RECAPS
by: Ethan Reece 2023 Kameron Roberts (Warriors TBT)Without a doubt the biggest workhorse I saw on the day. He gave defenders the work no matter where on the court, and his unique physique allows him to play and guard any position. He's got the athleticism and quickness to get downhill and the muscle to bully others down low. Plays so tough on a team that centered totally around defensive...
read more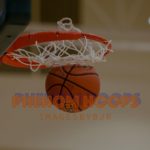 Next up, we look at Team HUSL 2023, a program based out of Lake Wylie/ Rock Hill area. In talking with Coach Baker about his team, he breaks down his players and what they bring to the court.
read more