STAY POSITIVE CLASSIC EVENT RECAPS
Phenom Hoops dives in and looks back at conferences around the state, looking at how each team's season went.
read more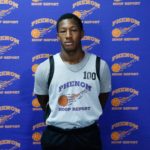 With the matchups released, it is always fun to take a look at a few intriguing battles that will be taking place in the first round of the playoffs. Here are a few we are looking at in the 3A.
read more