STAY POSITIVE CLASSIC EVENT RECAPS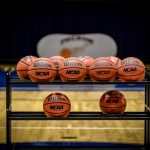 Mt. Tabor 74 Ben L. Smith 55 Piedmont Triad 3A Showdown Phenom Hoops travelled to Winston-Salem to cover the marquee matchup between perennial NCHSAA Piedmont Triad Conference heavyweights, Ben L. Smith and Mt. Tabor. Smith came into the contest with a 13-2 record losing to NCHSAA 4A power Millbrook and NCISAA 4A power Greensboro Day. On the other hand, Mt. Tabor came into the contest with a...
read more
On Tuesday, Phenom Hoops traveled to Mount Tabor High School in the heart of Winston-Salem, North Carolina as the Spartans prepared to open their season up against a tough Winston-Salem Prep squad. Between depth, transfers, and player development, all the stars are beginning to align for Mount Tabor. On the other side, Winston-Salem Prep is a yearly contender for the state championship and...
read more