STAY POSITIVE CLASSIC EVENT RECAPS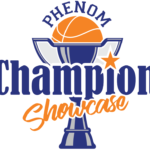 2021 Stephon Richards (EA Prep): Richards has been incredibly consistent all throughout the weekend for EA Prep. He was aggressive with his ability to score the ball, knock down shots from multiple levels, and finished strong.  Did much of his damage inside the arc this weekend and not many could slow him down. 2022 Zavian Bianchini (Combine Academy): He is an intriguing prospect to look at with...
read more
Team 10 Coach: Antonio Threadgill #7: 5'7 '23 Sebastian Knight (Hendersonville) Starting things off, we look at a player that competed well despite being the smallest and youngest prospect on this team, Sebastian Knight. He's a wiry guard prospect that knows how to work within the team concept on both ends of the floor. Knight plays hard, knocks down the open jumper, and makes the extra pass...
read more