STAY POSITIVE CLASSIC EVENT RECAPS
Kentucky's freshmen stepped up in a big way and helped secure a 69-62 win over the Spartans and there were a few early takeaways from the season for each team.
read more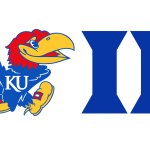 It wasn't the prettiest of games by any means but No. 4 Duke took home the 68-66 win in New York vs. No. 3 Kansas on Tuesday, kicking off the season in a big way.
read more