STAY POSITIVE CLASSIC EVENT RECAPS
Aaron is an exciting prospect whose advanced skill level, his natural feel, his poise, and maturity all stand out as you watch him play but what really impressed me most is his natural leadership and communication skills. Even as a 14-year-old incoming freshman he has command of the varsity offense, he is vocal and poised. His decision-making is solid and he plays at his own pace, undeterred in a situation.
read more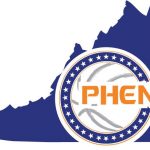 Team 2 Coach: Marcus Banks Sr. #76: 5'8' 23 Jayden Freeman (Caroline) Starting things off, we look at a player that showcased an appealing array of skills at camp, Jayden Freeman. He's a smart, unselfish, high-motor point guard prospect with great defensive instincts and an excellent three-point jumper. Freeman was a nice spot-up threat along the perimeter while making his presence felt...
read more