STAY POSITIVE CLASSIC EVENT RECAPS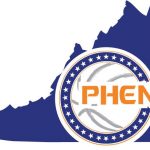 Team 4 Coach: Kelvin Mills #62: 5'2 '25 Manolo Angeles (International Studies at Rosemont) Starting things off, we look at a player that impacted the game well despite being one of the youngest players in attendance, Manolo Angeles. He's a young, wiry guard prospect with nice playmaking skills and the ability to create for himself or others quite effectively. Angeles can attack the basket...
read more
6'5 2022 Travis Shaw: Greensboro Warriors 15u We already know about Shaw as a high level football kid, but his basketball abilities need some recognition as well.  He's a strong bodied post that possesses excellent footwork, soft hands, and great court awareness.  He's an excellent vocal leader that anchors this Greensboro Warrior squad on the defensive end, getting his guys in the right place...
read more