STAY POSITIVE CLASSIC EVENT RECAPS
On Thursday, 2020 guard Justice Jackson announced that he would be committing to Limestone. See what he had to say about his decision.
read more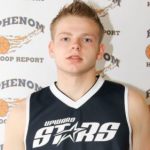 Zach has an excellent understanding of the game. He has a tremendous range on his shot and his attempts always seem to come from within the offense.
read more