SC PHENOM 150 EVENT RECAPS
5'10 Quay Watson (Hopewell) Despite his production and status as a key cog on a shoe-circuit team, it feels like Watson doesn't receive enough love from the masses. He's a smart, polished, well-rounded guard prospect with a high comfort level from either backcourt position. Watson reliably controls the pace and dictates the action with the ball in his hands, but can also fill it up as...
read more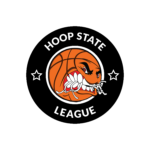 2025 Tayeshaun Smith (Team 1 of 1): Smith is a young prospect that should have more eyes his way, especially with the activity level he has in the paint and on the boards. Smith does an exceptional job in getting on the boards, creating extra opportunities, and showing his ability to get to the line. He is a young, strong, 6'8 forward that plays with a great motor and effort down low. 2025...
read more