PORTER GAUD HOLIDAY CLASSIC EVENT RECAPS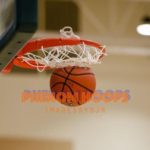 Phenom Hoops traveled to Greensboro to watch Page High School take on Northwest Guilford. It is never easy playing a team twice, let alone in back-to-back nights. This game was full of intensity and energy from the start. Page High School threw the first punch jumping out to a 7-0 lead to start the game. Even though Page ended up winning by 18 points the game was a lot closer than the score...
read more
North Carolina Phenom 150 Camp Evaluations Team 12 Coach Scott Harrill #72: 5'7 '23 Casian Richard (Winston-Salem, NC) Starting things off, we look at a player that showcased a lot of productivity and long-term potential throughout camp, Casian Richard. He's a young point guard prospect that played up with the high school group and seamlessly highlighted his playmaking ability....
read more