PORTER GAUD HOLIDAY CLASSIC EVENT RECAPS
Phenom Hoops makes it a priority to get out and check out teams in the area, as we get an early glimpse in the talent around the region.
read more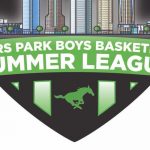 We are very lucky in the state of North Carolina to have a bevy of Summer Leagues, Jamborees, and Team Camps for all of the High School talent in the month of June.  The great people at Myers Park put together a one week Summer League featuring some of the 704s best.  Here's my magical five from Tuesday nights action!  (Part One) 6'0 2023 Jaylen Curry: Vance High School Curry is a young...
read more