To filter articles by a specific event, use the dropdown below.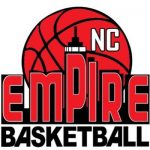 Phenom Hoops is heading to North Carolina, bring in one of the best events we have ever had to start the AAU season. Check out some of the players in attendance.
read more
North Carolina's Class of 2021 Overflowing with Frontcourt Talent On Saturday, we published our first installment of a new series that dives into the Class of 2021 landscape within the Hoopstate. The purpose of these articles should allow folks to develop a deeper understanding of these younger prospects throughout the various stages of their growth. This class is already shaping up to be...
read more