To filter articles by a specific event, use the dropdown below.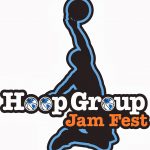 Well, I guess I can cross Pittsburgh, PA off of my list of cities to visit. It felt like EVERYBODY in the basketball community had made the trip up to the Northern city this past weekend, and for a good reason too. The annual 'Pitt Jam Fest,' hosted by 'The Hoop Group' tipped off once again, featuring teams of different age divisions from all across the East Coast. Held at the grand David...
read more
Twitter: @HigherLevelSports Instagram: @higher_level_aau I decided to continue my 'AAU open gym tour' with another visit up North in the Manassas, VA area to check out Higher Level 17u, after seeing their 16u squad last month. It turns out that two separate teams actually make up the 17u bunch; something I didn't know prior to Thursday evening. Regardless, I guess one could say that the...
read more