To filter articles by a specific event, use the dropdown below.
At the beginning of each new year, Phenom Hoops works to assemble a series of articles centered around unsigned senior prospects. Last season, over fifty players from South Carolina went on to play at the Division I, II, III or NAIA levels, and that number looks likely to continue increasing with the current senior class. Typically, we take a closer look at guys who are overlooked and...
read more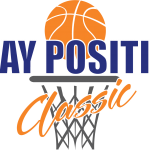 Team Winston 6'7 '19 Zack Austin- The two-way forward has been on an absolute tear since the travel ball season began and this contest was no different. He showed flashes of dominance on defense, utilizing his length and athleticism extremely well to alter shots and accumulate deflections. Austin is pretty skilled and can do a variety of different things on offense, from creating off the bounce...
read more