To filter articles by a specific event, use the dropdown below.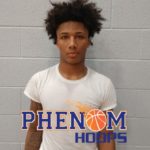 Phenom Hoops went out on the road again, just checking in on another open gym. Always an exciting time for us, as we get to see what teams are shaping up to look like heading into the season but also learn a few new names. Lake Norman Christian has been a HOT name over the last few months and Head Coach Mason Padgett has a ton of talent for him on the floor. They brought in a lot of Division I...
read more
This Saturday, Phenom Hoops is traveling to Charlotte, North Carolina for our Carmel Christian MLK Showcase, which features the most loaded four-game field in the state over this holiday weekend. There's a lot worth getting excited about here, as each game contains an abundance of interesting subplots and storylines. We'll focus on the battle between Davidson Day and Lincoln Charter for the...
read more