To filter articles by a specific event, use the dropdown below.
2023 Elijah Ford (Central Cabarrus): A new name on Central Cabarrus, Ford really stepped up and made big-time shots for his team on Day 2. He should fit in nicely with this team, as he was able to be a big perimeter threat hitting multiple threes.  With how the team shares the ball, Ford will have his opportunities to shine and will be a big part of the team's success this year along with...
read more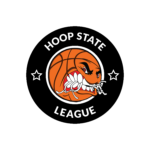 by: Ethan Reece 2024 AJ Parsley (Team Ville)Although the smallest guy on the court, AJ brings a gigantic presence with his scrappy nature that more than makes up for his size. He's a crafty ball handler that will carry the majority of the decision-making for this group composed of young and older talent. What I noticed in his game that separated him from other scorers at the helm, was the...
read more