To filter articles by a specific event, use the dropdown below.
Continuing our dive into the 2024 class with Part 2. This time we will be looking at guys who were ranked within our top 15. Again, you can see those rankings in the tweet below. Full '24 Rankings – Post Summer Edition Rankings will be updated at the end of December My DMs are open for questions/info '23 Rankings will start to come out in a day or two pic.twitter.com/dyrdk8YQNL...
read more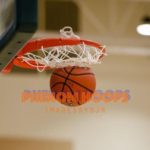 Phenom Hoops travelled to Cary, North Carolina to cover Panther Creek open gym. Coach Shawan Robinson is considered one of the top coaches in the NCHAA. Last season, Panther Creek finished with a 23-8 record losing to Weddington in the NCHSAA 4A State Championship. When you think of Panther Creek, the first word that pops up is "balance." It's a total team effort for Panther Creek where everyone...
read more