To filter articles by a specific event, use the dropdown below.
by: Ethan Reece 2026 Landon Haggarty (Team Hope)Guys like Landon are the reason there's an expanding usage of positionless basketball. Playing up a level and still one of the biggest guys, he has an uncommon mobility for his frame that allows him to naturally plug in as a bigger guard who is more than capable of making plays on the perimeter or in the open court. He finished with 22 in a...
read more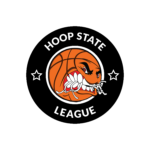 By; DeAjai Dawkins 5'11 2022 Gabe Proctor (Papa Pete's Patriots/Apex Friendship) One of the more well-known names in NC's 2022 class, Gabe Proctor is not a shooter you should leave open by any means. Certainly one of the most lethal shooting threats in the state, Proctor is excellent off the catch. Sound mechanics guided by repetition, and an IQ belonging to a player who I have oftentimes said...
read more