Over the past two days, Phenom Hoops covered the entirety of the NCISAA Final Four. That is 16 games, over 4 classifications, in both boys and girls varsity basketball. In this article, we will take a look at the standouts, on the boy's side, from the 4A Semifinals, 1A Semifinals, 1A Finals, and 2A Finals.
The beautiful thing about playoff basketball is some of the names you know, and some of them you don't. It is a great platform, with everything on the line, to start your story or cement your legacy. Here are the players, we watched, on the boys side, whose made sure we knew their names.
6'7" 2021 Toby Harris (Durham Academy)
Harris is a silky smooth small forward. Even when Charlotte Latin was seemingly making everything they threw up, it was Harris who was keeping Durham Academy in the game. Scoring off of dribble pull-ups, or tough contested 3s, his length allowed him to elevate and raise up to show over the closeouts. He showed enough handle to get to his spots in one or two dribbles for the mid-range knockdown. He is also a tough kid as he was his team's leading rebounder and he defended the post. So much to like here and he is just coming into his own as a player. Look for Harris to parlay this 24 point, 9 rebound showing into a breakout summer where D1s should start paying close attention to him.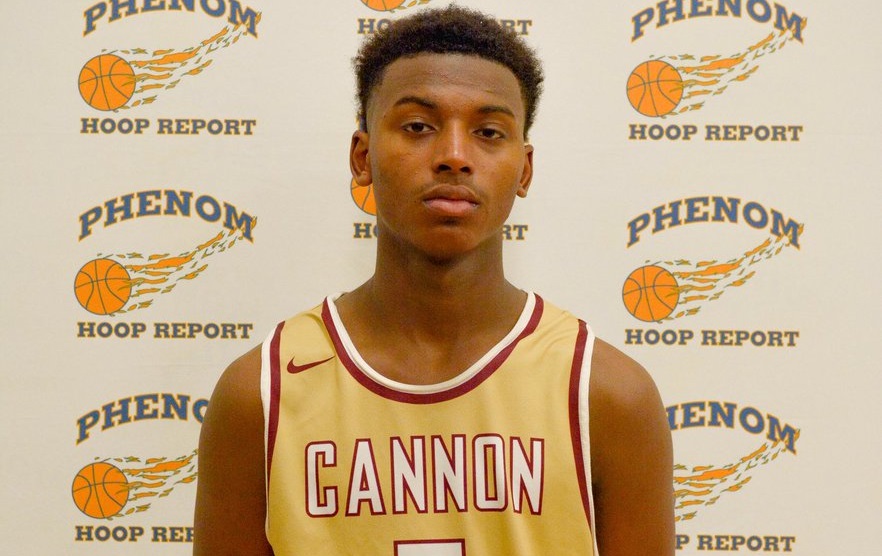 6'3" 2022 Jaden Bradley (Cannon School)
Bradley was this writer's MVP for the entirety of the NCISAA playoffs. He was easily the best player on every floor he walked on, able to dictate the entirety of the game, from his point guard position. The lengthy sophomore plays with IQ, poise, vision and the ability to create, both for himself and others. Bradley showcased the ability to knock down shots as well, something some have questioned in the past. ESPN has Bradley ranked as the number one point guard in the sophomore class, he showcased that and more in this event. Bradley is on the verge of superstar status.
6'6" 2020 Jackson Threadgill (Davidson Day)
Charlotte Signee
If it wasn't for Bradley, Threadgill would have easily had the most dominating performance. The shooting guard was virtually unstoppable in anything he wanted to do. He was 3-4 from 3 and 7-8 from the free-throw line, to go with multiple finishes at the rim and even a huge dunk. Threadgill's Davidson Day team finished the year 30-1 and even won the 2A state championship in a running clock fashion. Threadgill was the best player on the floor, it was an excellent showing for him, looking forward to his continued developing under Ron Sanchez in what is looking like a picture-perfect fit.
6'4" 2023 Jaydon Young (Greensboro Day)
Young stepped up in a big way for a Greensboro Day team who needed someone to step up. Young made timely shots, with his smooth 3-point stroke, and his quick release and positional size. He is a very good passer, who sees the floor well. As we look at thee 2023 class, look for Young to continue trending toward the top of the class, in North Carolina.
6' 2022 Jaquante Harris (Northwood Temple)
Harris led Northwood Temple to a 1A state championship and took the stage to break out as a point guard to watch in the 2022 class. Harris is a highly explosive lead guard, who is able to attack the basket, defend the ball and handle in tight spaces. On Friday, Harris showed he could carry a team scoring the ball. On Saturday, Harris showed he could carry a team with his defense and distribution. In totality, Harris showed every facet of his game this weekend and walked away with a state championship. Only a sophomore, the recruitment should pick up this summer, and then ride into next season, as he defends his state title.