For 15 years now, the NC Phenom 150 Exposure camp has provided a huge platform of exposure.
Players who wished to register and participate (always a first come first served basis, opened to EVERYONE), will not only be coached, but they will have a videographer at every court, a professional photograph taken for social media, multiple media members writing about every game and multiple NCAA compliant scouts at the event. Yes, the exposure is absolutely second to none.
This platform has been tried and true over the years, for all level of play (NAIA up to HM). Players break out, players exposure and recruitment is lifted …
Session 2 of Phenom's NC Exposure Camp is no different than what has happened over the previous 15 years. Players showed up with no buzz walking in to the gym, and left with people talking about them…
Here is a look at some players who boosted their reputation immensely with their play on the big stage …
5'10" 2020 Jordan Coleman
Chester HS (Chester, SC)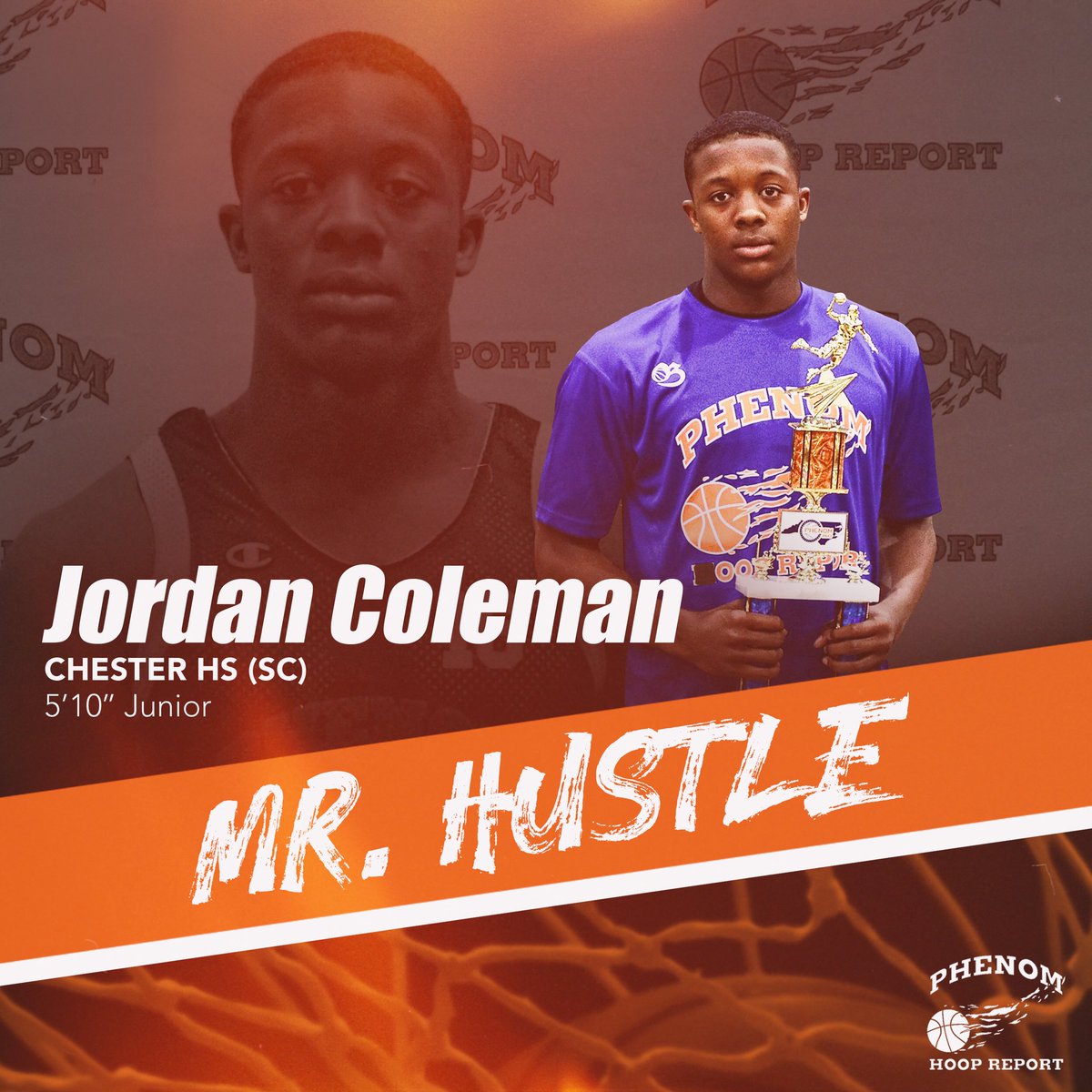 Coleman is an explosive player, on both ends of the floor. He plays an aggressive, above the rim style that you cannot help but notice. He was one of the camp's leading scorers, just like he was at the SC Phenom 150 camp. He shot the ball well, showcased excellent vision and touched the paint at will. Astonishingly enough, Coleman has no recruitment to speak of. He is a scholarship level player and one whose strength and explosiveness more than make up for height. Skills and heart, that is a great combo. Coleman won the Mr. Hustle award here.
6'2" 2022 Lebron Thomas
Lee Central HS (Bishopville, SC)
Thomas just makes the game easier for everyone on the floor, on both ends. His instincts are uncanny and he plays with competitiveness, a will to win, that is unmatched. Thomas has great length and his court vision is absolutely off the charts, he sees things 2 and 3 plays ahead. On defense, he is a ball hawk, both on and off the ball. He is an excellent rebounder for a point guard as well, just has every intangible you want, and is very vocal on the floor. Big time upside here, and it will be interesting to track where and how he ends up. Surefire D1 type, how high he gets will be what's in play here.
6'4" unsigned senior Brevin Goodlett
North Rowan HS (Salisbury, NC)
North Rowan had a great year, as Goodlett led them all the way to the Western State Finals. Goodlett is a ridiculous athlete, but more so than that he is a tough dude. What he showcased during Session 2 of the NC Phenom 150 camp was his ability to shoot the ball. In 3 games, he knocked in 8 3s and relentlessly attacked the basket and rebounded and defended … As we watch him play, look at his frame and his body of work, it is astonishing he doesn't have any offers (at all). He is a full scholarship type kid and his recruitment should reflect this. Schools, make your rounds and be sure to stop through North Rowan High School
6'4" 2020 Zach Murphy
Grace Christian School (Sanford, NC)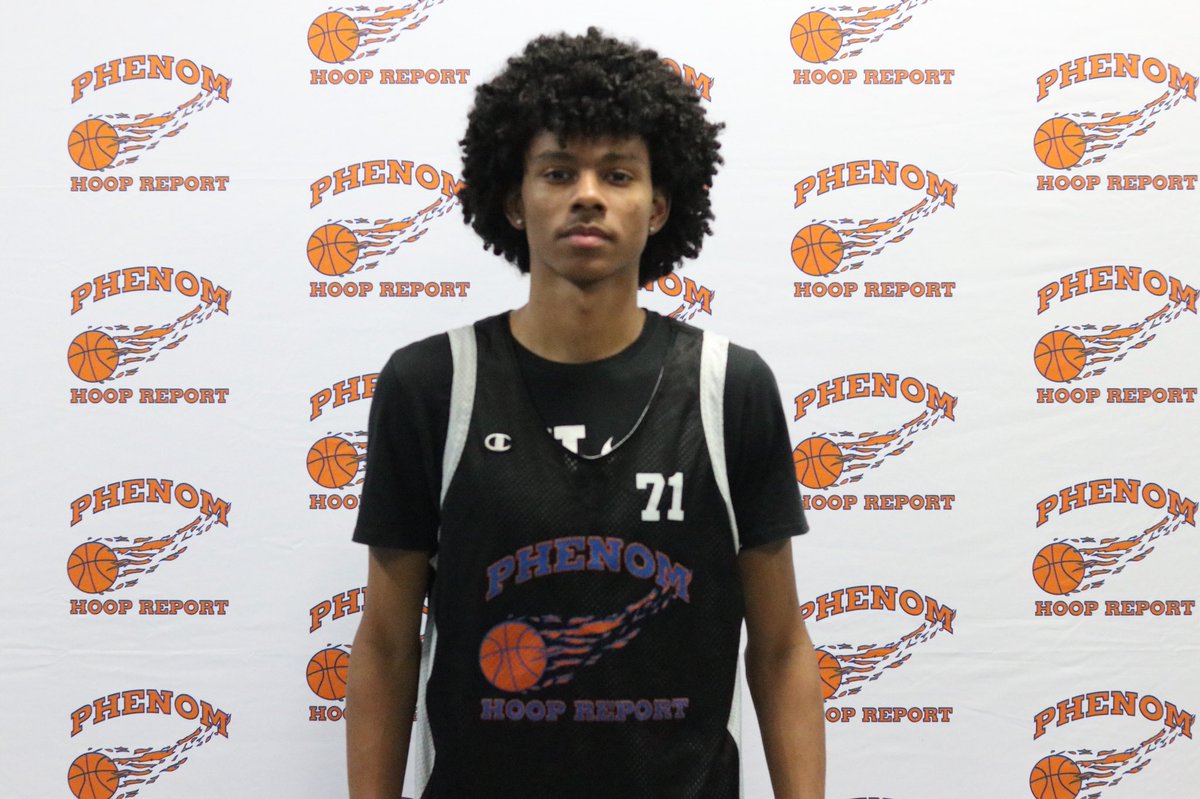 Murphy was one of the smoothest players we have seen this entire camp season. He has great length and a very basketball friendly frame. What impressed the most was his ability to get to his spot within 1 and 2 dribbles and then knock it down from each level. He is comfortable scoring both off the bounce or the catch and showed decisive ability to get the ball and get downhill. This was our first viewing of Murphy, however, we walked away thoroughly impressed, ready to see him this summer and how he improves. Absolute translatable skill set, with a translatable frame. Sister is also a D1 hooper, so it's in his blood.
5'10" 2022 Isaiah Tate
Kings Mountain HS (Kings Mountain, NC)
Kings Mountain is on a great run of putting out talent. The last two seasons coach Grayson Pierce has sent players to App St and Maryland Eastern Shore. That is shortly after players had gone to Cape Fear CC, VMI, Charlotte and more … Well when it comes to pure skill set, Tate may have more than any of them. He is a basketball player with unbelievable IQ for the game. His jump shot is pure and consistent, his vision is next level, his handle is tight and he plays great angles on defense. With a dad who is 6'5" and aunts over 6' and uncles approaching 6'10," Tate is surely not done growing. There is a lot of ceiling here because if you mix size with IQ and skill set, the sky could be the limit. Watch closely.