This past weekend, Phenom Hoops hosted our annual Summer Showcase, which essentially bridges the gap between the spring travel ball season and the high school Live periods in June. There were plenty of notable teams and individual performers on display across all age groups. That being said, The Humble Gentz were quietly among the most entertaining teams in attendance—and Keyonee Terry is a huge reason why.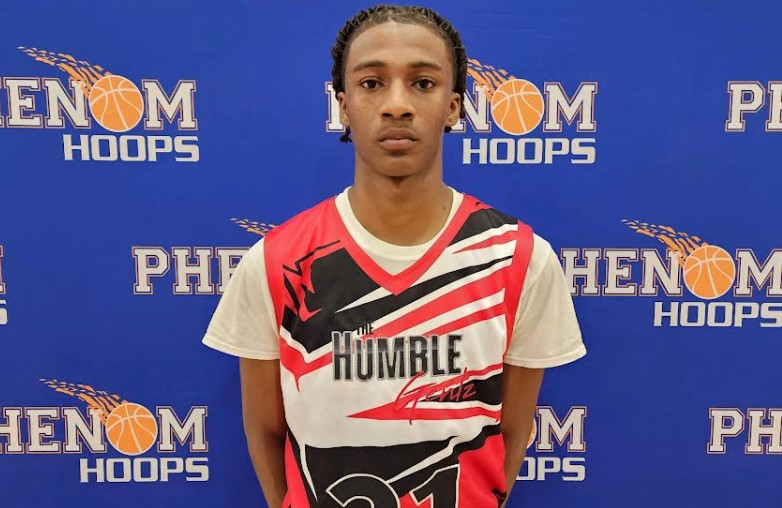 Although he's just preparing to enter his freshman year of high school, Terry already has an incredible amount of appeal and ability. At 6-foot-4, he's a legitimate perimeter player with an impressive blend of fluidity, creation skills, and two-way instincts. Terry utilizes his long arms to cause a ton of problems for opponents, particularly as a defender, rebounder, and finisher around the basket. He intercepts passing lanes with regularity, yet can also get into his assignment and overwhelm him physically. Terry's first step allows him to blow by defenders, get downhill, and finish or set up others. He's able to attack the basket with either hand, but also displays a useful pull-up jumper and an array of floaters/runners. As polished as he is, Terry showed a willingness to prioritize making the right play whenever possible. He also rebounds his position, excels in transition, and shoots the ball effectively from the perimeter. His pace and general ability to change direction leave opponents lost.
It's crazy to think that he's still just an eighth-grader, as Terry's maturity, leadership, and all-around identity clearly make him one of the most intriguing prospects in North Carolina's Class of 2027. He's slated to attend South Granville High School (a program known for producing a ton of talent throughout the years) in the fall and should be an immediate contributor from the moment he steps on campus. Terry has the makings of a special prospect, especially if he continues to work and maintain his current trajectory.