The NBA Draft is certainly amongst the most unique off-court events that takes place in any major sport. Between the kids getting draft, fanbases embracing new players, constant flux of player movement, and general unknown surrounding these prospects likelihood to pan out, it's easy to see why. However, the evaluation process is still an imperfect system, as various players still tend to outperform their draft position every single year. Circumstances, both internally and externally, definitely affect these guys and how they are ultimately able to develop into comfortable NBA players. While it seems fairly obvious to most that Cade Cunningham will (and should) be selected with the first pick, this isn't a particularly strong draft beyond the top six or seven. That being said, teams outside of the top grouping should be even more willing to swing for the fences (or at least trade down) to try and secure the next great overlooked prospect. So, why is Isaiah Todd not receiving appropriate buzz as a diamond in the rough and worthiness as a first-round selection?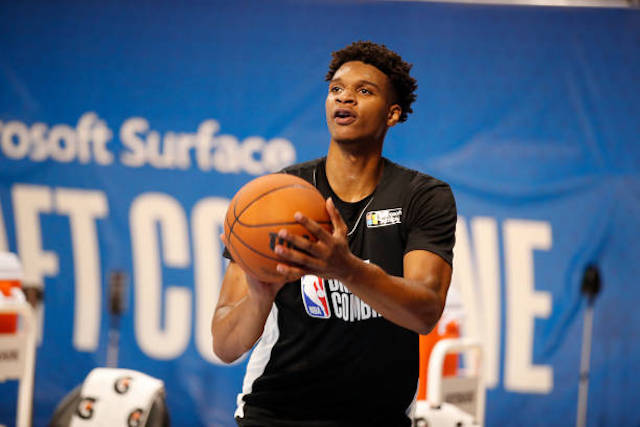 Dating back to his high school days, people were genuinely conflicted on Todd and whether he could ever actually reach his ceiling. It seems foolish, but so many individuals wanted to see him go for forty on a nightly basis. There's a pretty distinctive difference between being selfish and being a killer. His unwillingness to be selfish and take an excess number of shots probably led to an unnecessary amount of negativity from the general masses. At the end of the day, Todd was still oozing with talent and clearly had as much (if not more) ability than a vast majority of prospects across the country. His gradual decline as a national name was a byproduct of insecurities from media outlets—not due to any lack of ability or upside. Anyone who was ready to completely write him off as an NBA prospect should be removed from the industry.
Listen, his numbers with the G-League Ignite aren't supposed to explode off the page. Todd shared opportunities with two guys (Jalen Green and Jonathan Kuminga) who will both get drafted in the top five to seven picks. Folks should genuinely be more impressed with what Todd (who is still overflowing with upside) was able to do as the third option in just 24.4 MPG. Add in the fact that he's probably one of very few players in current existence with his collection of skills and physical tools, and it seems like this should be a no-brainer. At 6-foot-10 with long arms, incredible fluidity, and the ability to create, score, and rebound, Todd has enough appeal to warrant way more attention. Any questions regarding his numbers should go directly into a box labeled, "he's 19-years-old, give it some time." His per-game averages of 12.3 PPG and 4.9 RPG with 44/36/82 shooting splits should actually be somewhat encouraging. His blocks (0.7) and steals (0.5) should only continue to increase with physical development. Folks should really think hard about the last guy who was already shooting 36% from distance as a young, skilled, athletic 6-foot-10 forward prior to entering the draft. The list is extremely short. Todd should have absolutely no issue carving out his place in the NBA, and whatever team decides to take a chance could have a potential star on their hands.