Last week, Phenom Hoops traveled out to Bishop McGuinness in Kernersville, North Carolina for the NC Spartans' media day. The practice featured their five 17U squads, which allowed us to see the differences in style and roster construction between each team. We've seen this program put kids in college on a yearly basis, yet this might honestly be their most talented group from top to bottom. It's a surefire guarantee that college coaches will be pursuing players across these five teams (Liles, Pittman, Patton, Lindell, and Bell), so let's take a closer look at their individual makeups—moving on to Josh Pittman's group.
6'0 '23 Jamison Graves (Bishop McGuinness)
Given everything he's accomplished during his high school career, it's surprising that Jamison Graves doesn't already have a landing spot at the next level. Either way, he should be a definite leader for this group. Graves is a smart, tough, athletic lead guard with an unselfish approach and the understanding of how to naturally set the tone on both ends of the floor. He possesses great quickness and open-floor speed, which makes him a constant threat in transition, but also displays poise and polish in the half-court. Graves is a reliable defender with quality anticipation instincts for forcing turnovers and pushing the break. He's a well-rounded offensive threat and useful rebounder who utilizes his motor to consistently outwork others. Graves should be a hot commodity over the coming months.
6'5 '25 Jackson Powers (Davie County)
Despite his somewhat unassuming nature and being the youngest player on the roster, Jackson Powers is clearly going to be a massive difference-maker for this squad. He's a big, strong-bodied post prospect with an incredible motor and an inside-out game that continues to blossom. Powers possesses touch, post moves, perimeter shooting, and terrific rebounding instincts. His blue-collar mentality is evident on both ends of the floor, as he consistently outworks others to provide his team with an edge. He's a useful screener who understands how to exploit defenses when rolling or popping. Powers is simply a low-maintenance guy who does the dirty work, plays within the team structure, and always seems to be in the right place at the right time. Expect him to be a huge x-factor as a double-double machine.
6'8 '24 Luke Morgan (Wesleyan Christian)
It's quite easy to see the long-term appeal of a prospect like Luke Morgan. He's a long, wiry post prospect with touch, mobility, and tons of upside. Morgan already highlights flashes of offensive skill as a finisher, both out of the post and above the rim, and the ability to space the floor if necessary. He moves very well for his size, runs the floor properly in transition, and utilizes his length effectively as a rebounder and shot-altering presence. Although he's already a useful piece, Morgan should only continue to trend upward as his body continues to develop.
6'2 '24 Zackery Goodman (Caldwell Academy)
Regardless of context or setting, Zack Goodman has consistently proven himself as a useful all-around scorer with length and athleticism. He's able to produce within a role but can also heat up quickly and apply pressure in a variety of different ways. Goodman is able to operate as a cutter, spot-up threat, and transition finisher, but understands how to create his own shot in a pinch. He plays above the rim, utilizes his length to be disruptive defensively, and is capable of impacting the game with or without the ball in his hands. Like the others, expect him to warrant attention from college coaches.
6'6 '24 Jordan Dancy (Wesleyan Christian)
There are a lot of intriguing pieces within this roster, and Jordan Dancy feels like someone who should see a steady uptick in recruitment over the coming months. He's a long, fluid, athletic post prospect with touch, strength, and a fairly straightforward approach on both ends of the floor. Dancy is a quality finisher, both above and below the rim, who rebounds the ball at a consistent rate and battles for second-chance opportunities. He offers a tough, physical interior presence with solid feel and an active motor. Dancy does a great job of producing and seizing his chances within the flow of the action. He should appeal to various programs.
6'2 '24 Coleman Lawhon (Davie County)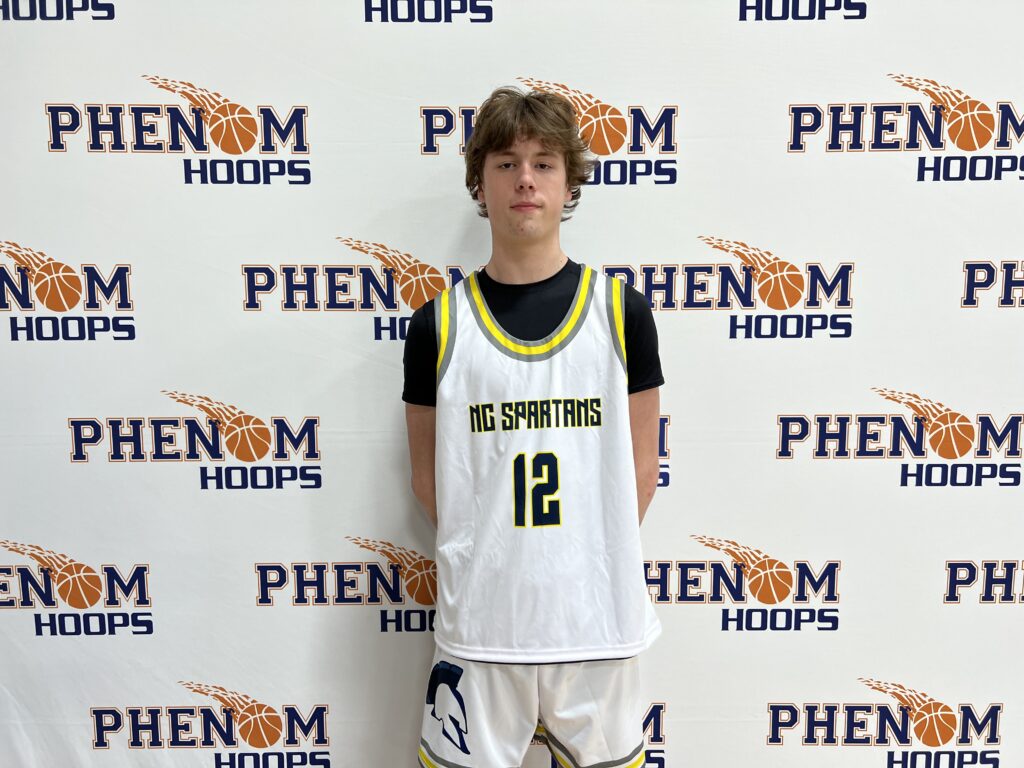 Although this group has numerous capable shooting threats, Coleman Lawhon is arguably the top marksman on the roster. He's a heady guard with a tough, scrappy nature and the ability to knock down perimeter jumpers at an incredibly high percentage. Lawhon is probably more athletic than opponents tend to think, which is evidenced by his quickness and overall defensive prowess. He's a capable ball-handler but tends to cause even more problems for opponents with his off-ball presence. That being said, he can also create his own shot, set up others, and score from all levels. Lawhon is a smart, steady piece that can produce in multiple roles or alongside any collection of teammates, so expect him to shine with this group. 
6'6 '24 Gavin Williams (Calvary Day)
Between his size, perimeter shooting, and flashes of inside-out ability, Gavin Williams will certainly be a piece to monitor for this team. He's a wiry forward prospect with a nice motor, unselfish mentality, and the ability to make an impact without requiring the ball in his hands. Williams displayed an understanding of how to do a little bit of everything while posing a threat as a finisher and floor-spacing option.
6'3 '24 Ethan Ratledge (Davie County)
There's a lot to like about what Ethan Ratledge brings to the table. He's a balanced guard with size, feel, and a fairly well-rounded skillset. He's a scrappy player and tremendous rebounder (especially for his size) with the ability to consistently outwork opponents on both ends of the floor. Ratledge is a useful cutter and spot-up threat who does the little things and reliably plays within the flow of the action. His overall approach should make him a very valuable piece to this squad.
6'0 '23 Seth Pitts (Shining Light)
After seeing him last summer with the Spartans, Seth Pitts should provide this group with a steady guard presence. He's able to dictate the action or play alongside another primary ball-handler, and can alter his approach based on team need. Pitts can defend, set up others, and knock down jumpers at a solid rate. He also understands how to effectively produce within a role and make an impact on both ends of the floor.