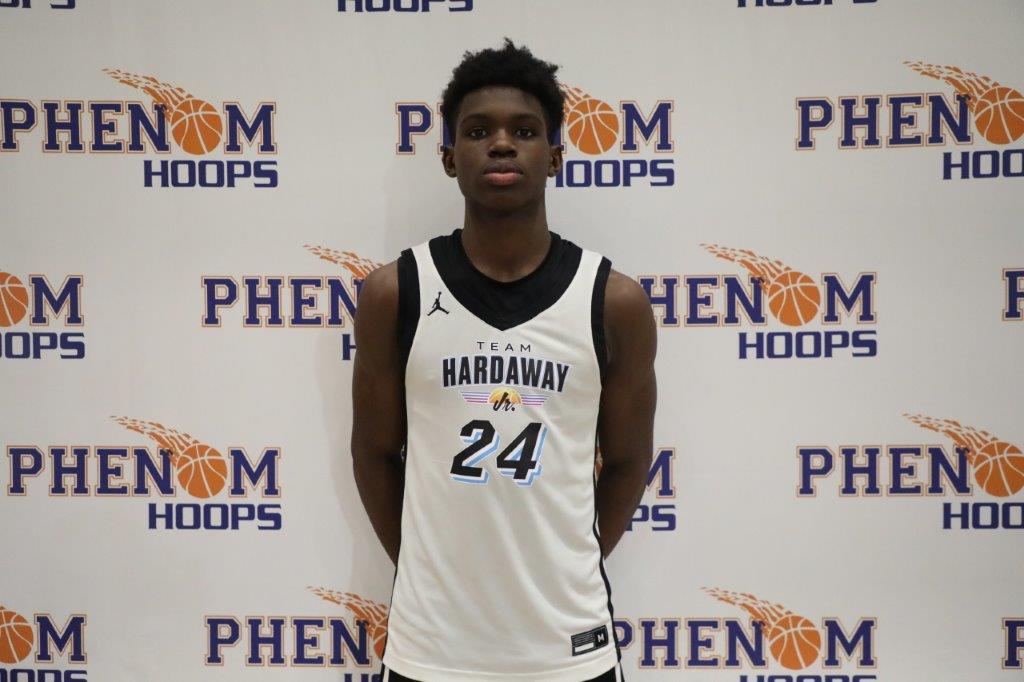 You may have heard of the program Christopher Columbus down in Florida, as it brings two of the top freshmen in the country to the court in Cayden and Cameron Boozer but it also brings you 2024 6'6 Malik Abdullahi, a prospect Phenom Hoops is familiar with from this summer.
This summer, Abdullahi caught eyes with his play on Team Hardaway, a program that came up and proved themselves countless times. He grabbed our attention with his early frame and skillset, along with his athleticism.  He is now doing the same down at Columbus with a talented program.  Phenom Hoops recently spoke to him about his season so far, diving more into his game, and what has been going on with his recruitment early on.
---
Phenom: How has everything been going this year at Columbus HS this year?
Abdullahi: It is going great in my opinion. I feel as a player that I'm getting better every day. We played some tough teams and practice is always competitive, so overall I've been improving but also not close to where I want to be.
Phenom: What has it been like to play with the type of talent around you? How has it helped you as a player?
Abdullahi: Playing with the talented players on my team has helped me a lot because they push me in practice.  The areas I need to be better in is being more consistent from three and also ballhandling.
Phenom: How would you best describe your game right now?
Abdullahi: Good touch around the rim and a high flyer. I'm going to get up and go get it.
Phenom: Anyone you like to model your game after?
Abdullahi: Probably Giannis.
Phenom: How has your recruitment been early on?
Abdullahi: Right now, haven't really talked to any coaches but at the beginning of the season, I spoke to a few coaches so I'll say it has been going well.
Phenom: Got an early offer from FGCU. How has that been with that program?
Abdullahi: It has been good, staying in contact.
Phenom: Anything stand out early with them or what do you know about that program?
Abdullahi: I know it is a great school and that the basketball team is doing pretty good this year.
Phenom: Who else has been showing interest your way?
Abdullahi: Miami, Georgia, Florida A&M, and FAU.
Phenom: What have those schools been saying to you?
Abdullahi: Just saying that they like my game and that I have a lot of potential and to keep working.
Phenom: Have you been able to visit any schools?
Abdullahi: Was invited to watch FGCU play in November. It was a great experience as far as atmosphere and things like that but I haven't gone on a visit.
Phenom: Any schools you are looking to visit or have set up yet?
Abdullahi: I don't know yet.