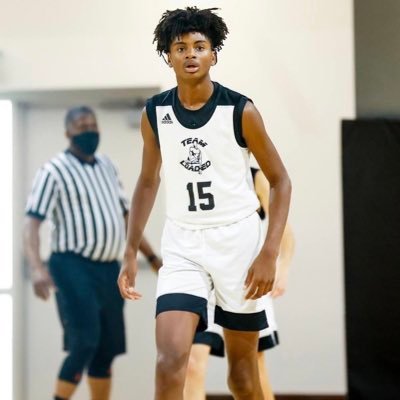 Phenom Hoops continues to shed light on the young rising stars around the country, as we head out to Indiana to learn more about 2026 Braylen Langley. Playing this summer with Indy Heat, Langley has been a strong presence and a rising player to watch for in the state. He also made some early waves in earning his first offer from Jacksonville recently. Phenom Hoops recently spoke with the rising sophomore to talk more about his summer so far, how he plans on elevating his play and what his role will be this upcoming high school season, and his quick thoughts on his first offer.
Phenom: How has everything been going this summer for you overall?
Langley: I've been in the gym working two a days, putting up a lot of shots.
Phenom: What has been your experience so far with Indy Heat? What has it been like playing on the big stage?
Langley: The EYBL is a big circuit, you get looked at more and you are in a better position to get the ball and score, as well as create for your team.
Phenom: How much fun has it been playing with the talent around you?
Langley: I love my teammates, we all are in good positions, and have a role to play and get better overall each session.
Phenom: What kind of role have you been able to carve out with this team so far?
Langley: My role is to play defense, get back on defense, and create steals. Also, look to get rebounds, score when I have the chance, and finish around the rim.
Phenom: Looking back further, how was everything this past high school season for you? What was that experience like?
Langley: I learned a lot playing with three seniors and my role was to play defense and finish strong, as well as block shots when the opportunity was there.
Phenom: How do you think you have grown in the last year or so?
Langley: I made improvements in shooting my free throws, attacking the rim, and improving my defense by staying in front of people and using my length.
Phenom: Anyone you like to model your game after?
Langley: I think my game is like Kevin Durant.
Phenom: What is your excitement about this upcoming high school season and having a bigger impact?
Langley: Excited coming into my sophomore year, being more of an impact for my team.
Phenom: What was that moment like when you learned about receiving your first offer early on?
Langley: I was excited and happy to get my first offer, and all the hard work I been putting in.