Player movement has become a common practice within the overall grassroots landscape, and the prospects within North Carolina are no exemption. Whether for exposure, playing opportunities, or something different, guys have found ways to maneuver around various obstacles within the high school scene. The development of programs like Link Year Prep and Vertical Academy have followed somewhat in line behind national powerhouses like Oak Hill, Hargrave, La Lumiere, and numerous others. Generally speaking, this practice has weakened the competitive balance in most smaller areas but tends to award the specific individuals who elevate their game to another level. Let's take a look at some of the names…
7'1 '22 Christian Reeves (Oak Hill)
It shouldn't be too difficult to understand the value in having a fluid seven-footer on a national team like Oak Hill, so there should be definite excitement surround the addition of Christian Reeves to the roster. He's long, mobile, and embraces his low-maintenance identity extremely well on both ends of the floor. Reeves possesses obvious appeal as a finisher, rebounder, and rim-protector. He runs hard in transition and doesn't try to operate outside of his comfort zone. Assuming he stays healthy, Reeves should receive plenty of attention from high-major programs.
6'8 '22 Elijah Gray (Hargrave)
After a lengthy summer season, Elijah Gray decided to finish out his playing career at a top-tier program in Hargrave Military Academy. It feels like he's become somewhat of a polarizing prospect to the general masses, as folks seem unsure about his long-term abilities. However, Gray might truly have the highest ceiling of any player transferring out of the state. The appeal of a skilled, mobile 6-foot-8 wing/forward prospect should be self-explanatory. Gray can reliably pass, dribble, and shoot with the blend of IQ, athleticism, and craftiness to be a nightly matchup problem. Expect his recruitment to take off going forward.
6'7 '22 Jeremy Gregory (Oak Hill)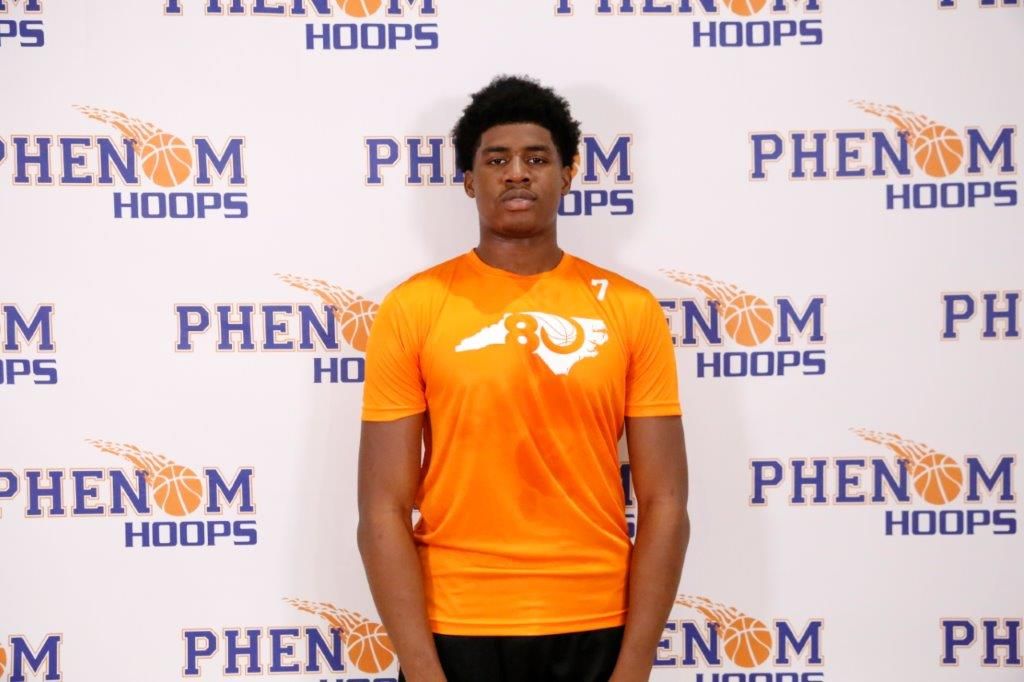 Consistency has always been Jeremy Gregory's calling-card, and that's exactly what he should bring to Oak Hill. Given everything he accomplished at North Mecklenburg, it's only fitting for the strong, sturdy, polished post prospect to set his sights on a new challenge. Gregory possesses touch, footwork, and a terrific understanding of his interior abilities. He utilizes his body well to carve out space for post position and as a two-way rebounder. Gregory has nice length, finishes effectively around the basket, and doesn't try to do too much as an offensive cog. He should fill a useful role for the Warriors.
5'11 '23 Trey Green (Link Year Prep)
Between his production with Team Charlotte and Lake Norman Christian over the last calendar year, it should be easy to get folks excited about Trey Green. Sure, people will always point to his lack of elite size as a point of contention. However, Green has simply outperformed every opponent in his path—regardless of size difference. He's a smart, heady, balanced floor general with the ability to run a team while still applying phenomenal scoring pressure from all levels. Green is a crafty shot-creator, both for himself and others, and has the necessary blend of toughness, athleticism, and leadership to be a priority for various programs.
6'0 '23 Aden Holloway (La Lumiere)
In terms of sheer popularity, Aden Holloway has largely maintained his national reputation within the Class of 2023 throughout the years. He's a smooth, crafty guard prospect with IQ, vision, and efficiency as a three-level scorer. Holloway is more than comfortable at operating as the primary creator, showing a balanced understanding of how to get others involved while regularly burdening the scoring load. That being said, he also finds consistent success without necessarily requiring the ball in his hands. Holloway displays quality instincts as a defender and is capable of forcing turnovers at a steady rate. It'll be exciting to see how he performs with La Lumiere going forward.
6'0 '24 Christian Andrews (Dorman)
After watching him throughout his freshman season, Christian Andrews completely transformed his game over the summer. He's previously shown plenty of ability as a two-way game manager, but seemed to take advantage of a looser leash with Upward Stars. Aside from his backcourt mate, Andrews was arguably as dominant as anyone on the roster. He's a tough, heady two-way point guard prospect with the necessary strength, vision, scoring instincts, and defensive prowess to really overwhelm opponents. Andrews is able to get downhill with ease or apply pressure as a perimeter shooter, but also sets up others and forces turnovers defensively. Expect him to take another step forward with Dorman.