6'6 Jared Davis (Seventy-First)
It's genuinely difficult to try and make sense of Jared Davis' lack of recruitment, especially since his production has only taken another leap this season. At 6-foot-6, he sports a strong, physical frame and knows how to utilize it properly on both ends of the floor. Davis is an excellent rebounder who carves out space well, controls the glass, and consistently outworks his assignment. He possesses feel, footwork, and soft touch around the basket, allowing him to finish above the rim, over either shoulder, or with various different counters. Unlike most high school players, Davis uses the rim incredibly well to protect himself as a reverse finisher—especially against opposing big men. He defends the post well and does a great job of walling-up without fouling. Davis can also attack off the bounce or knock down jumpers as needed, but usually prefers to assert himself around the basket. He also displays toughness and plays well through contact. Regardless, scholarship-level schools should already be involved.
5'11 Jaiden Thompson (Central Cabarrus)
Possibly the most perplexing entry on this list, Jaiden Thompson has been firmly in the mix over the last calendar year—yet saw no uptick in his recruitment. Any question surrounding his skillset seems almost ridiculous at this point, given how much value he clearly brings to the Vikings on a nightly basis. Thompson is an extremely tough, gritty, high-motor guard with IQ, quickness, and the ability to consistently harass his assignment. He's a great penetrator with a tight handle and the vision to set up others whenever possible. Thompson is a phenomenal rebounder, especially for his size, and utilizes his speed very well to immediately push the break in transition. He finishes around the basket and attacks the midrange effectively off the bounce. Thompson defends the point of attack with poise and precision, which enables him to force on-ball turnovers and regularly intercept passing lanes. Add in the fact that his production has only improved across the board (from already impressive numbers), and Thompson definitely deserves more attention from scholarship-level programs.
6'6 Nigel Okwakol (Quality Education)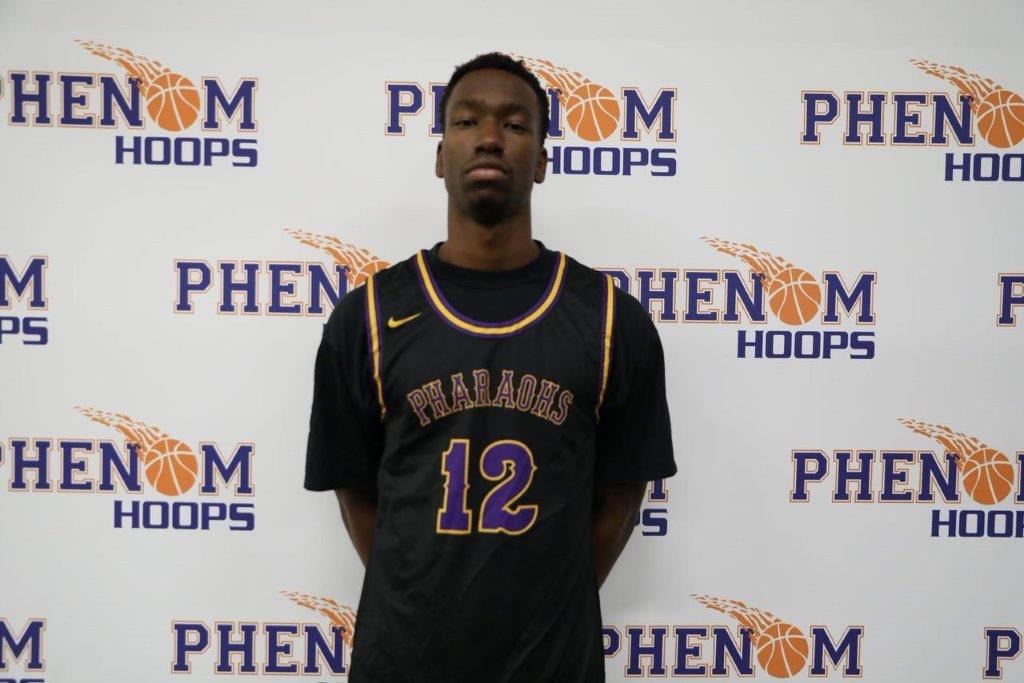 Given how much value lies within versatility these days, one would expect Nigel Okwakol to be receiving more action within his recruitment. The appeal of a tough, athletic 6-foot-6 wing/forward prospect who can reliably pass, handle, and score from all levels should be relatively self-explanatory. Due to his size and skill, Okwakol is able to cause matchup problems for wings and forwards alike. He's too strong and physically overwhelming for majority of wings and too mobile and skilled for most forwards/interior opponents. Okwakol can play with or without the ball and find success. He's a smart cutter and capable spot-up threat who looks to get downhill and attack the basket. Okwakol is a great finisher, both above the rim and through contact, and solid creator for himself and others. He also defends multiple positions and rebounds the ball at a quality rate on both ends of the floor. Okwakol has already found great success with the Pharaohs, and should only continue to appeal to a variety of next-level coaches.
5'11 Jordan Marsh (Moravian Prep)
After spending a season at Oak Hill and now emerging as a focal point for Moravian Prep, folks would naturally expect Jordan Marsh to have more scholarships than his current offer sheet. He's a tough, dynamic, well-rounded lead guard prospect with a quality balance between scoring and playmaking. Marsh is quick and athletic, which makes him a difficult matchup at the point of attack for most opposing point guards. He breaks down opponents with ease, touches the paint, and finishes or sets up teammates in scoring positions. Marsh is a scrappy defender with quality instincts and the ability to physically overwhelm opponents. He's also a useful perimeter shooter who mixes it up at a healthy rate offensively. Marsh rebounds well for his size/position and knows how to excel in transition with the ball in his hands. Like the others listed, there is no real reason for Marsh to be anything other than a priority for an abundance of college programs.
6'6 Kendell Cave (Northwood Temple)
Perhaps the least-known name of this group, Kendell Cave has been an incredibly significant piece to the Eagles this season. Different from anyone listed, he's a 6-foot-6 knockdown shooter with a wiry frame and the ability to apply pressure without requiring the ball in his hands. Cave can initiate the offense and create as needed, but often operates as a cutter and spot-up threat. He's a lethal threat from beyond the arc, both off movement and from a standstill, and can attack closeouts as needed. Cave is a solid athlete with length, a scrappy defensive nature, and a willingness to battle hard on the glass. He's capable of filling it up from the perimeter and understands how to effectively complement his surrounding teammates. Given the recent departure of a key teammate, Cave's value only becomes more evident.