Given the release of our rankings for North Carolina's Class of 2025, we figured there's no better time to take a look at some noteworthy freshmen. Everyone already seems to know about guys like Eli Ellis, Zymicah Wilkins, Colt Langdon, Jackson Keith, and various others, but this article will highlight a handful of prospects who might be under the radar at the current time. Some of the guys listed already have strong reputations, but this group contains five players who should only get better over time. Let's take a closer look… 
(#11) 6'2 Jerron Blackwell (Page)
No matter how many times we see him play, Blackwell's incredible IQ and amount of polish always seems to impress. He has the size (especially for his position) to naturally cause matchup problems for opposing guards on both ends of the floor. Blackwell effortlessly gets where he wants off the bounce, but can also effectively coexist alongside another primary ball-handler. He's great at getting downhill, touching the paint, and scoring from within the arc. Blackwell also defends his position well and rebounds nicely for his size. As he continues to develop his efficiency and playmaking instincts, watch for Blackwell to solidify himself among the top guards in his class.
(#15) 6'5 Kody Frey (Apex)
When talking about young prospects, "poise" is consistently one of the buzzwords used to separate guys like Frey from others. Already standing at a long, wiry 6-foot-5, the wing/forward prospect possesses an enticing amount of skill and versatility. His father played at Xavier and currently coaches at Apex, which should help outsiders understand why he's so polished as a freshman. Frey can comfortably pass, handle, and score in a variety of different ways. He displays nice feel, cutting instincts, and overall adaptability in all facets of the game. Frey's all-around identity should only continue to pose problems for opponents over the coming years.
(#18) 6'5 Addison Newkirk (Greensboro Day)
Given the Bengals' success this season, there's been a ton of opportunities to see Newkirk showcase his abilities. He's consistently earned meaningful minutes as a rotation piece for one of the top programs in the state. Newkirk doesn't look to dominate the ball or dictate the action, but rather shine as a well-rounded cog who can play hard, defend multiple positions, and fill in the gaps on both ends of the floor. His size and feel allow him to make an impact as a rebounder and interior defender. He's also quite reliable at defending perimeter opponents and utilizing his blend of length and motor to force turnovers. Newkirk has all the makings of someone who should continually trend upward going forward.
(#28) 6'7 Isaac Ericksen (Green Level)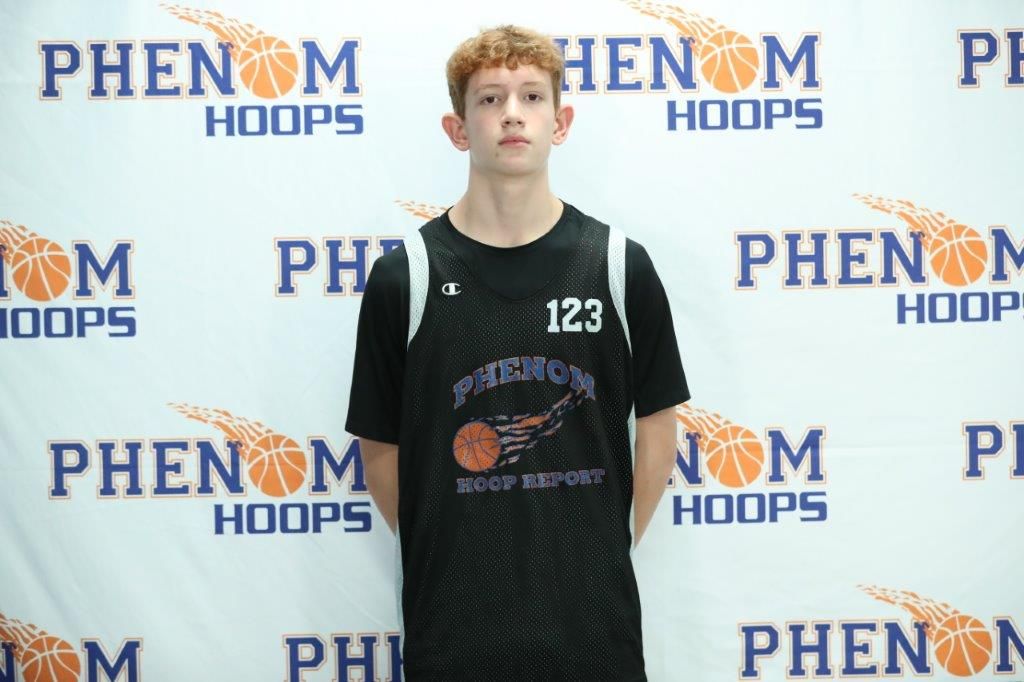 Between his current production and numerous viewings over the last six months, it's easy to see the appeal with someone like Ericksen. At 6-foot-7, his combination of IQ, skill, and athleticism is extremely impressive. His length, polish, and overall offensive versatility makes him a problem for most opponents (especially in his age group). It's common knowledge that big men and prospects with size tend to develop somewhat slower than smaller guards. This should legitimately scare Green Level opponents, because Ericksen is already far beyond his years. Add in his vision, toughness, rebounding, and defensive instincts, and he's tracking as one of the top players in the state. Expect to hear Ericksen's name a lot over the foreseeable future.
(WL) 6'1 Arael Jones (Corvian Community)
Although our freshmen rankings are capped at thirty, folks should still be made aware of everything Jones is doing for Corvian Community. The floor general is posting nightly averages of 16.1 PPG, 5.3 RPG, 4.0 APG, and 1.5 SPG while shooting 53% from the floor. It's easy to be enticed by the raw numbers, but things are even more intriguing upon closer examination. The Cardinals have been quite successful, but Jones is actually playing better and putting up bigger numbers against their more challenging opponents. In our previous viewings, he showcased a dynamic game with the IQ, size, motor, and two-way leadership to be a noteworthy prospect. Since then, Jones has only continued to further the notion.