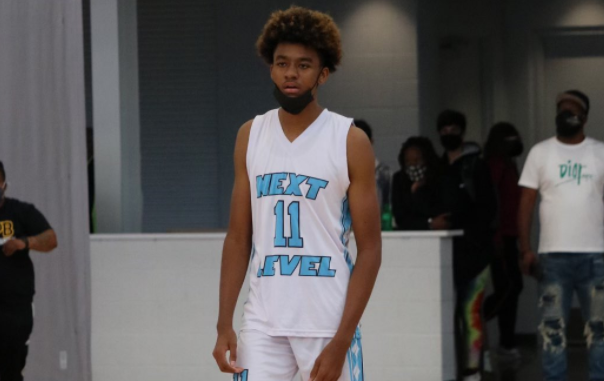 Length, size, and mobility are always a few factors in a player's game that can help grab your immediate attention, which is why Phenom Hoops said back months ago that 2023 6'9 James Scott was going to be one to watch.
He is a developing talent that played in 11 games at Seventy-First and averaged 5.8 points, 5.2 rebounds, and 1.5 blocks per game. When watching him on the court this season, we had this to say about Scott a few months ago.
"Two other sophomores that grab your interest when they step on the floor…. 6'8 James Scott and 6'7 Derrick Green.  Scott is an extremely long prospect that moves well inside and out and uses his length well to get over defenders…" – January 2021
It seems that he has only continued to develop his game more, now playing with NLPB 204 this summer. He has developed and worked more on his offensive game, taking the early strides in being more effective on the court while also continuing to be a difference-maker on the defensive end with his length and mobility.
NLPB-204 has recently announced that schools like ETSU, Liberty, and Western Carolina have expressed some level of interest but that could only continue to rise and offers could be heading his way.  One thing is for sure, even in a small glimpse during the high school season, you could see the potential in his game and it was only a matter of time for him to see the hard work paying off.