Dropping Dimes "Coach Rick's Playmakers"
No matter the level, successful teams are dependent on their point guard play. Point guards or "floor generals" often set the tone and control tempo, not to mention getting their team in half court sets or leading them in transition. Below is a list of play makers that we have seen in various settings and were the top assist players listed on Max Prep.
6'0 '20 Isaac Parson (Kinston HS)
Isaac Parson has been the straw that stirs the drink for Kinston HS. The cerebral and fundamentally sound floor general has the ability to score (13.5 PPG), but is a pass first point guard that always has his head up surveying the court. Parson help lead Kinston to another successful season with a 26-4 record and an impressive 8.4 APG.
6'1 '21 Bobby Pettiford (South Granville HS)
Bobby Pettiford is a star in the making. He averaged 21.8 PPG, collected 6.0 RPG, and dished out 7.4 APG. Pettiford led South Granville to an 30-1 record with their lone lost coming to the hands of NCHSAA 2A power Farmville Central. Pettiford has the unique blend of athleticism and an advanced skill set. He can score from all three levels and has the ability to create scoring opportunities for himself or for his teammates. Simply put, Pettiford has the ability to make the difficult move look easy. In addition, Pettiford is extremely efficient going left and finishing at the rim or dropping dimes to open teammates.
6'0 '21 Callahan Reed (Lake Norman Charter)
Callahan Reed is such a fundamentally sound, high IQ, and passer friendly floor general. Reed won't be the flashiest player on the court, but he is going to be highly efficient with the dribble and an excellent decision maker. In addition, Reed won't make many turnovers or mental mistakes. He's like a coach on the floor. While Reed averaged 10.4 PPG, he dished out 7.3 APG and led Lake Norman Charter to a 22-7 record.
6'2 '21 Breon Pass (Reidsville HS)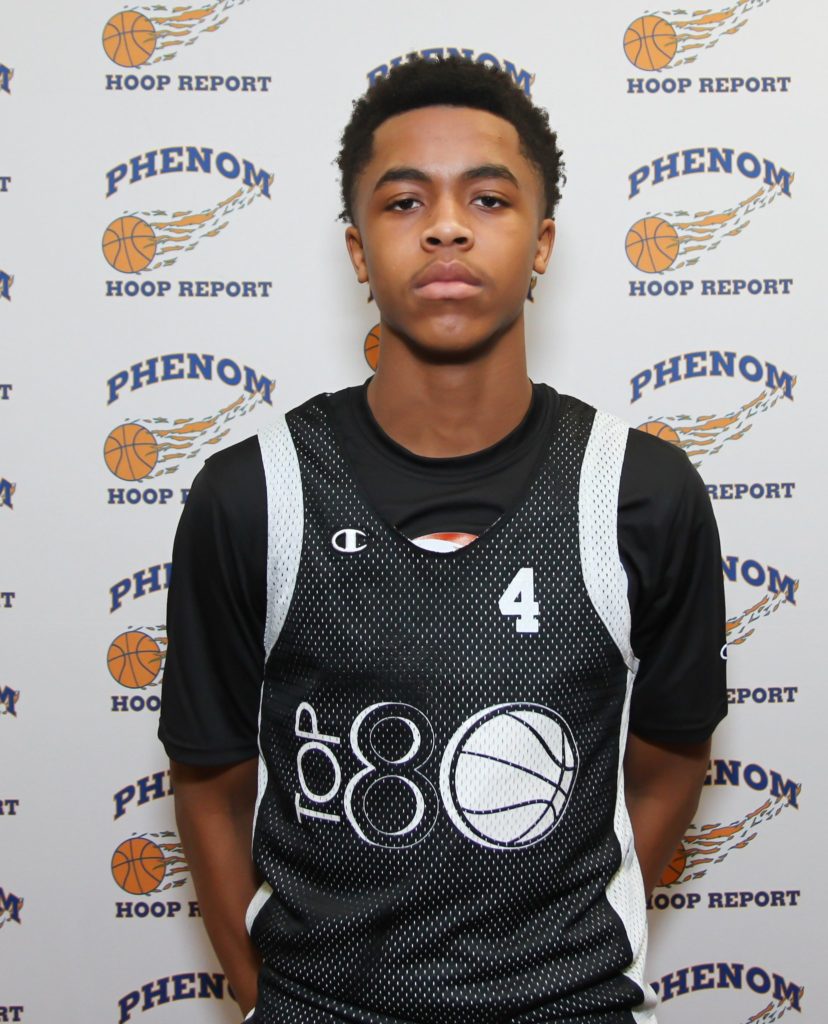 The two-sport star may be one of the best athletes in the state. Sporting high major offers on the gridiron, Pass is equally talented on the basketball court. This past season, Pass led Reidsville to a 26-3 record averaging 21.1 PPG, 7.4 RPG, and 7.3 APG. In addition, he also averaged 3.2 steals per game. Simply put, Breon Pass is a very gifted all-around basketball player and being unselfish and making timing passes is just another star quality he possesses.
6'4 '22 Jaden Bradley (Cannon School)
Cannon School played one of the toughest schedules in the state, all designed by head coach Che Roth. He challenged the team and was led by one of the premier point guards to play at the high school level in the state of North Carolina. Bold statement, yes, but well deserved. Bradley led Cannon to a 27-6 record and topped off a great sophomore campaign by winning the NCISAA 4A State Championship. For the season, Bradley averaged 23 PPG, 7.0 RPG and 7.1 APG. Bradley makes the game look easy and everyone enjoys playing with one of the most unselfish players in the entire country.