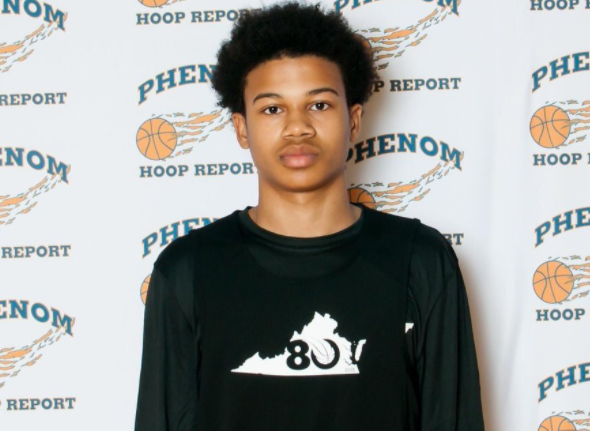 The state of Virginia doesn't always get recognized for the amount of talent they produce.  But if you remember a few years back, you may remember the name Rasir Bolton.  He was regarded as one of the top guards on the East Coast and was one of the premier talents throughout the state.  We got a glimpse of him when he played at Bishop Sullivan and then he prepped at Massanutten before heading off to college and committing to Penn State.
His talent could be seen right away, as he produced as a freshman at Penn State, playing in 32 games, making nine starts, and averaging 11.6 points per game. He then transferred to Iowa State and started 30 games in his first season as a Cyclone. As a sophomore, he averaged 14.7 points (7th in the Big 12 in scoring), 3.4 rebounds, 2.8 assists, and 1.1 steals per game, which helped him her multiple honors last season.
Now, even though Iowa State hasn't been racking up the wins as they have in the past, Bolton continues to still produce at a high level, averaging 15.7 points, 4.8 rebounds, 3.9 assists, and 1.4 steals per game.  He is also shooting a career-best 45 percent from the floor.  Bolton has produced at an extremely high level everywhere he has gone, just another Phenom Alum producing at the next level.
Let's take a look at what was said back in the day about Bolton from Phenom Hoops:
"Bolton had a great attitude in camp. As a young 2018 prospect, he showed the knowledge of how to run a team. Bolton defended the ball well and displayed a good handle and jump shot. Bolton's Camp Coach Ethan Walker stated, "Rasir is a young and very heady point guard. He has a solid foundation for a young point guard to build upon." As Bolton continues to get stronger, we would like to see him continue to develop his strength and develop range on his jump shot." – Top 80 Evaluation
"Rasir is as complete a guard as anyone in Virginia and combines solid skills with elite athleticism and a high basketball IQ.  He is in excellent physical conditioning as he plays a lot of minutes at a high level and competes on every possession, day in and day out.   Always poised and confident, Rasir is a sharpshooter with excellent range and shot consistency.  He has a quick release and gets great extension on his shot.  He is a scoring threat from all levels and is an efficient scorer mixing in crafty, basket attacking moves and explosive quickness with a sound mid-range game and a "don't miss" floater.  Is undeterred by contact.  Rasir is a high-volume scorer but also creates scoring opportunities for others.  He has great vision and passing skills and the ability to read defenders and defenses and make the right pass.  Delivers the ball to his scorers when and where they are a threat.  Rasir changes speeds, attacks space aggressively, has an explosive first step, and shifty, slicing attack dribbles to keep defenders on their heels.  Rasir rebounds well and communicates defensively.  He brings that same high motor intensity on the defensive end where he has a strong upper body and excellent footwork and lateral quickness, active hands.  A lockdown on ball defender who wants to guard the opponent's best player. He plays with a chip on his shoulder and just loves to compete!"