Phenom Hoops went out to Winston-Salem to check in on CP3's Middle School Media Day, giving us a nice glimpse of one of the top programs in the country but also young players that will be household names around the region. The 12u CP3 team is one to certainly get excited about, as these young prospects will be names to remember for the Class of 2027. Check out the list of names and a few tidbits about each below.
2027 Amar'e Jackson
Jackson is one that brings a lot of early intrigue with his long wingspan and versatility on the court.  Finished well out in transition and can score from several levels.
2027 Braylen Hill
Hill is a strong, young prospect that plays well on and off the ball. Gives his team another ball-handler and one that is shifty and crafty on the floor.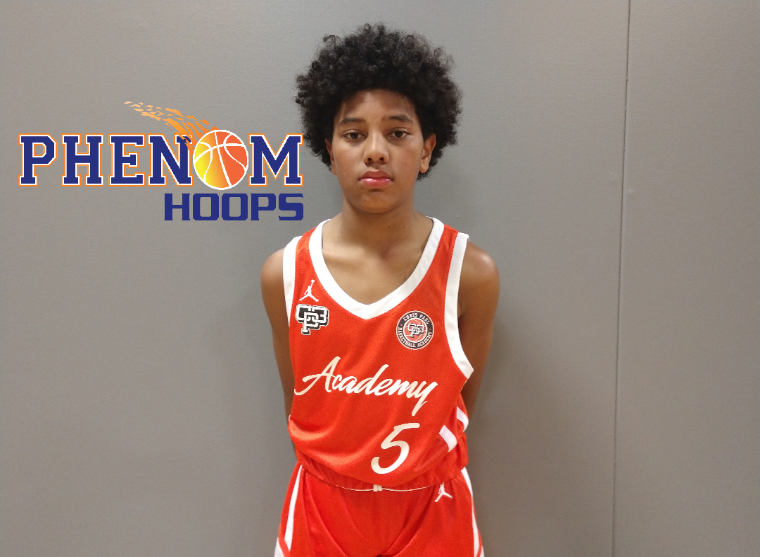 2027 Chris Henry
Henry brings good size and one that can step out and knock down shots from outside.
2027 Dallas Montgomery
Quick, shifty guard with good speed and creates well off the dribble. Nice mixture of attacking but also getting to his spots and knocking down outside shots.
2027 Omari Chaudry
This young man is a shooter! He is a really good ball-handler on the floor and is able to create his shot off the bounce well.
2027 Sherod McCormick
Good looking point guard that is shifty on the floor, good handles, and a crafty lead guard. Creates well for himself and for others.
2027 Taj Saragba
Saragba is one to really start monitoring as he develops as a big. Great size at 6'4 already, soft touch, blocks shots really well, and is a skilled big that is only going to continue to develop.
2027 Teeshon Smith
Smith is a long, athletic wing that can do a little bit of everything on the court. He makes plays on both sides of the ball. He can operate and play multiple positions, scoring in a variety of ways, and defend multiple positions.
2027 Jordan Hamm
Hamm certainly brings physicality down low. He is strong with his frame, along with power. He really does a great job on the boards and defends as well.