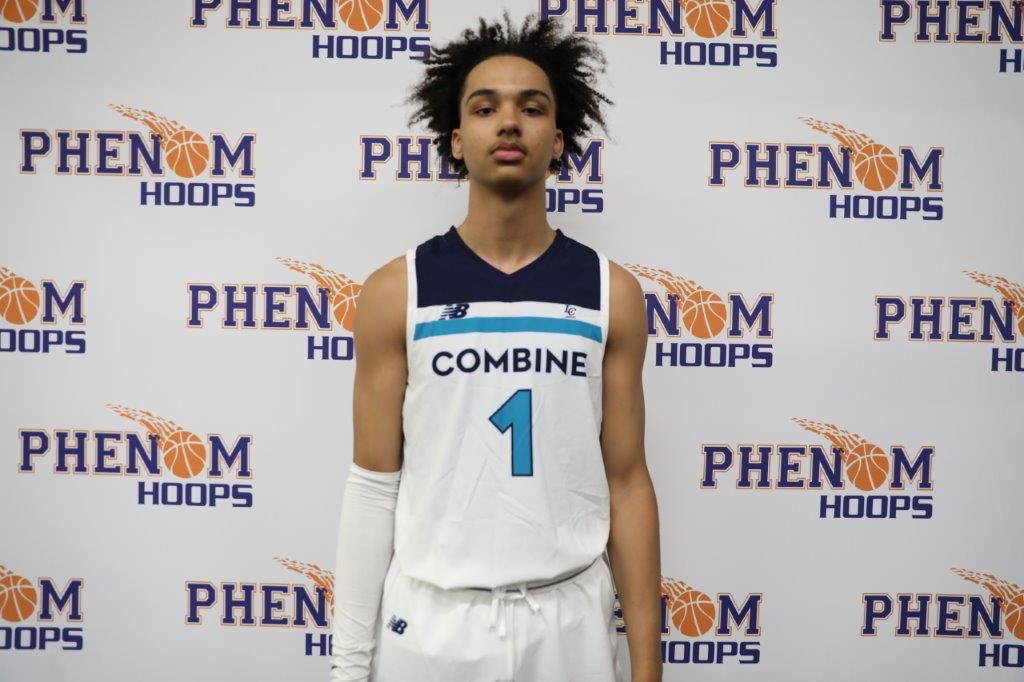 Each and every time Phenom Hoops gets to report or sees a commitment from a player we have seen over the years, it is always a fantastic day. It is great to see players achieve their goal to play at the next level and it is such a great accomplishment for that player.
Here is the latest commitment.
Player: Trentyn Flowers
Class: 2023
Committed to: Louisville
What Does It Mean:
Louisville certainly went through some struggles this season, and now they have been facing players leaving for the transfer portal. So snagging a Top-20 caliber prospect is huge for the program to get back on the right track. And the momentum building with this program is legit, as the Cardinals were able to land one of the top transfers in Skyy Clark recently and now they add Flowers. With his game, Flowers will be used in so many ways with his skillset; with his 6'9 frame he can instantly become a matchup nightmare, not to mention his ability to handle, push in transition and create, his shot-making ability from inside and out, and his versatility. Flowers is now the fourth commitment for the Cardinals in the Class of 2023, joining Kaleb Glenn, Curtis Williams Jr., and Dennis Evans.
What Was Said by Phenom Hoops:
"I'm a unicorn. I can do everything at my size; I'm a point forward. Just my playmaking and point guard abilities. Everyone knows I can score, rebound, and block shots but just showing I have another side of my game." – Flowers in 2021 with Phenom Hoops
"Flowers is such an interesting prospect and should be quickly one of the top prospects in the state of North Carolina. As mentioned above, he is a 6'9 forward that has a unique skill set; whether it is his ability to handle and make plays, find his teammates, score in a variety of ways, and use his size to his advantage on the glass as well as on defense, Flowers will be used in so many ways on the court with Combine Academy."
"One of the top players nationally in the 2024 class, Flowers showcased his full offensive arsenal. His size, length, athleticism, and skill make him a tough cover for any opponent. Flowers has the ability to score from all three levels. Flowers finished with 19 points, 8 rebounds and 4 steals."
"Flowers gave the crowd a glimpse of just how tough he can be as a matchup with his 6'9 frame, his ability to be a three-level scorer, and also fill up the stat sheet. Flowers played well in getting out in transition, finishing at the rim, and stepping out with a confident release. He can be used is so many areas on the floor and at his size, it can be hard to stop."
"Flowers was a standout on Day 1 and he continued his stellar play on Day 2.  When his team needed him the most, he elevated his play and showed why he was one of the top players in the country, as he is able to effectively operate from multiple positions, scores effortlessly with his pull-up game, and use his size to his advantage as well as his ability to make plays off the dribble. He hit some huge shots when his team needed them."