Each and every time Phenom Hoop Report gets to report or sees a commitment from a player we have seen over the years, it is always a fantastic day. It is great to see players achieve their goal to play at the next level and it is such a great accomplishment for that player.
Here is the latest commitment.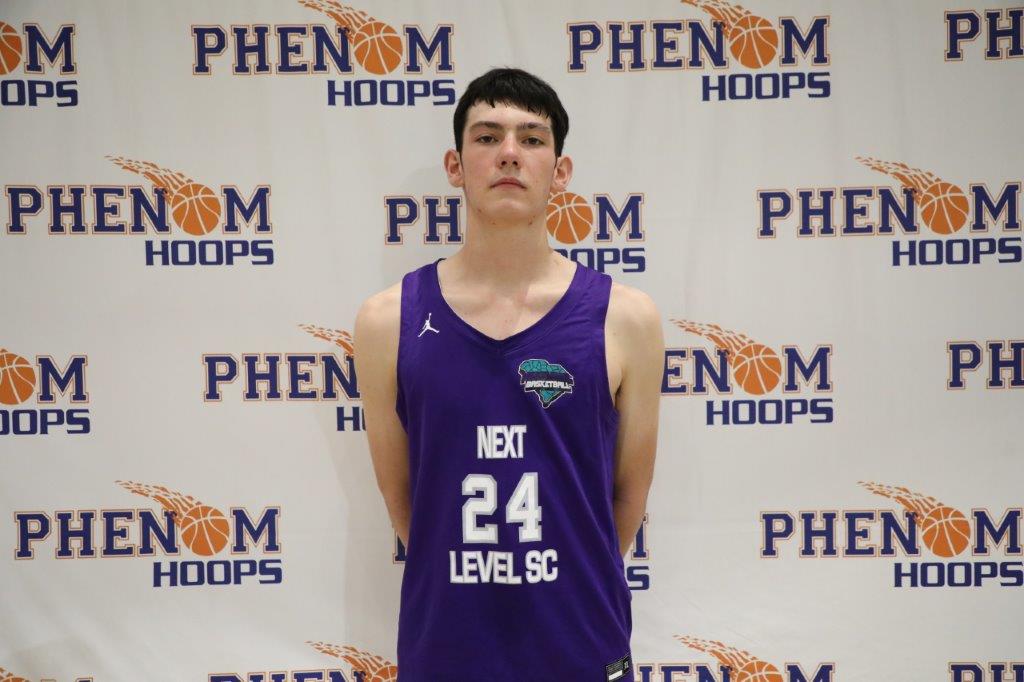 Player: Lawrence Bartee
Class: 2022
Committed to: Winthrop
What is Winthrop Getting:
Have to give props to Winthrop, as they have been able to earn two commitments from two underrated prospects that should help their team for the future. The first being Xavier McKelvy and now big man Lawrence Bartee from Clover.  Bartee really burst onto the scene this summer, as his recruitment hadn't taken off yet but you could see that this big man had the tools to play at the next level.  Bartee is a long and reliable interior piece on both ends of the floor. Defensively, he makes himself big and makes his presence known as a rim protector.  Offensively, he operates extremely well around the paint, finishes well, and showing a developing strength that I think will only continue as he gets into a college program.  There is still room for development with Bartee but there is no doubt about it, he showed glimpses of what he could be at the end and it should certainly have Winthrop fans excited.
Other Articles:
Put on your Radar: 2022 6'9 Lawrence Bartee (Next Level SC)
Harnessing His Tools: Lawrence Bartee
What Was Said by Phenom Hoops:
"At a very long 6-foot-9, Bartee is a tough, steady, reliable two-way interior piece for this group. He showed the touch and ability to effectively operate from the block, strength, and athleticism to finish around/above the basket, and the necessary tools to step out and apply pressure as a floor-spacer. Bartee rebounds quite well and understands how to utilize his length to his advantage. He alters and blocks shots on a regular basis, runs the floor hard in transition, and simply maximizes his role on either end of the floor. Bartee has a clear archetype and would be an asset for various types of scholarship-level programs."
"Once was a big man that many didn't know but now, he is a coveted big for college coaches of multiple levels and he had another strong showing at the Summer Havoc. Though he is still a developing big, you can see the flashes of what he could be at the end of his career and into college. Love his length and size, really making himself a long wall around the rim without fouling. Active also on the boards and likes to battle in the paint. Add that on top of his comfort level with his mid-range jumper, there are a lot of factors that college coaches should like about him."
"2022 6'10 Lawrence Bartee (Next Level SC) continues to have a strong showing at the Summer Havoc. The big man continues to improve and show great touch on his shot and finishing around the rim. But you can't look past his wingspan and potential as he continues to develop. This is a big man in South Carolina that deserves more looks his way and it should be coming."
"Over the almost 2 years I have seen Lawrence's game, he has taken a huge leap as he has become more explosive, quicker on his feet, and developed a softer touch around the rim. What Bartee does for this Next Level team is pivotal as he is a lengthy defensive anchor that disrupts everything that comes his way. Moreover, he has a great frame that can easily be developed at the next level, which will be a big part of his future development. College coaches should be on the lookout for this kid all weekend given his size and ability."
---